Even though Tallinn ranks among the top digital cities in the world, Vinod Advani is more attracted to the old world charm of some of its areas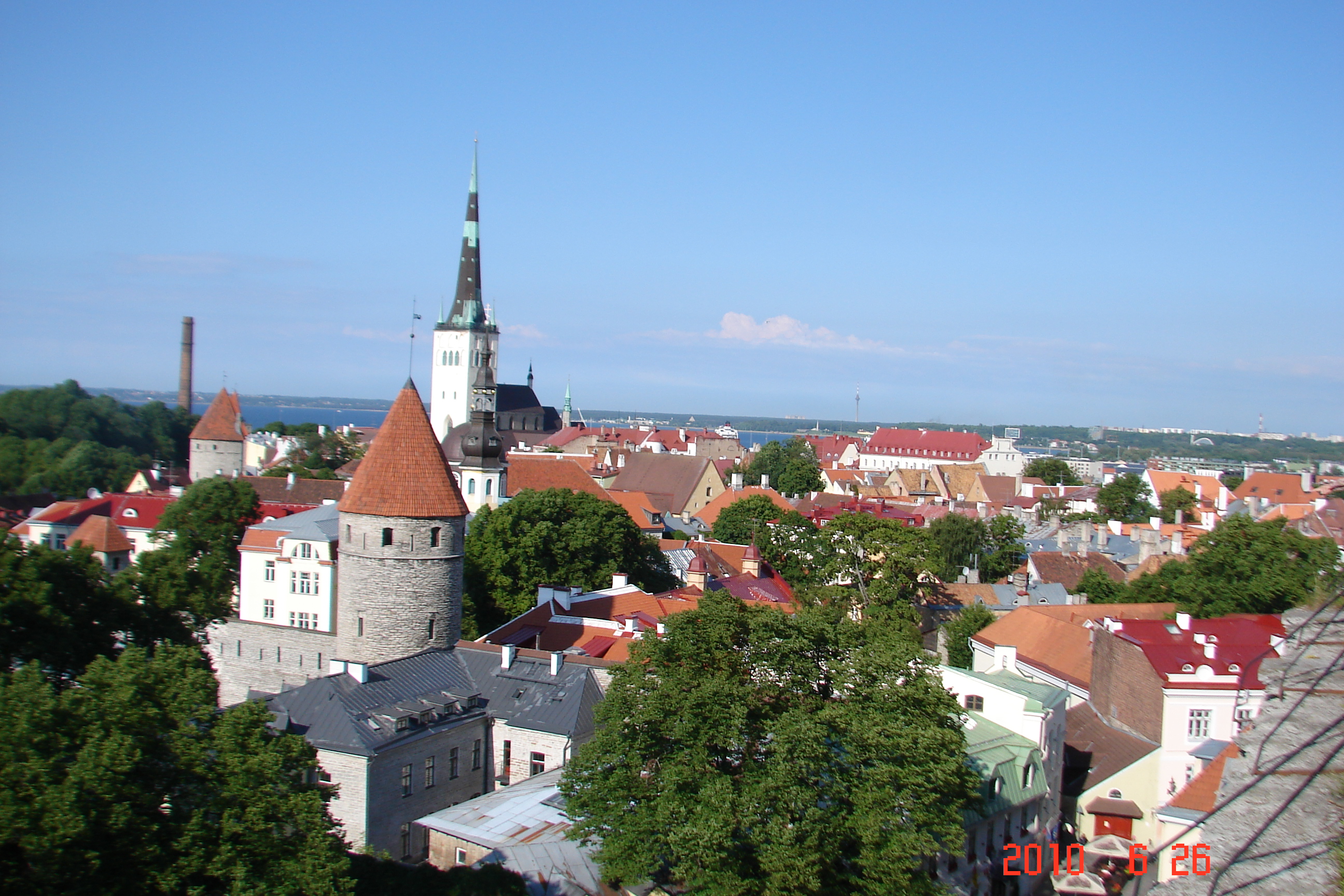 Right now, wherever in the world you're reading this from and at whatever time, there is a huge ocean liner plying the Gulf of Finland. En route from Helsinki, Finland to Tallinn, Estonia or vice versa. This huge boat is packed to the brim with passengers, their state ranges from totally inebriated to mildly drunk! Finns travelling from Helsinki to Tallinn are drinking to contain their excitement of buying unlimited supplies of cheap alcohol in Estonia. Finns travelling back from Tallinn are drinking to contain their excitement at the liquor booty they have brought!
With only half a million inhabitants, Tallinn is one of Europe's oldest surviving capital and its Old Town is one of Europe's best-preserved walled cities. The city was first recorded by the Arab cartographer al-Idrisi back in 1154 AD; now, almost 860 years later, I record my own impressions of this bubbling blend of olde-worlde charm and modern-day honey lures.
Do I want a sensual massage (60 EUR) or a soap-erotic massage (104 EUR)? Shall I venture into the SOHO striptease club, where private shows are offered in VIP rooms? Should I dine at Chakra, where clay ovens cook authentic Indian cuisine? Or shall I mingle with the city's fashionable set at Venus club inside an old firehouse? Decisions, decisions.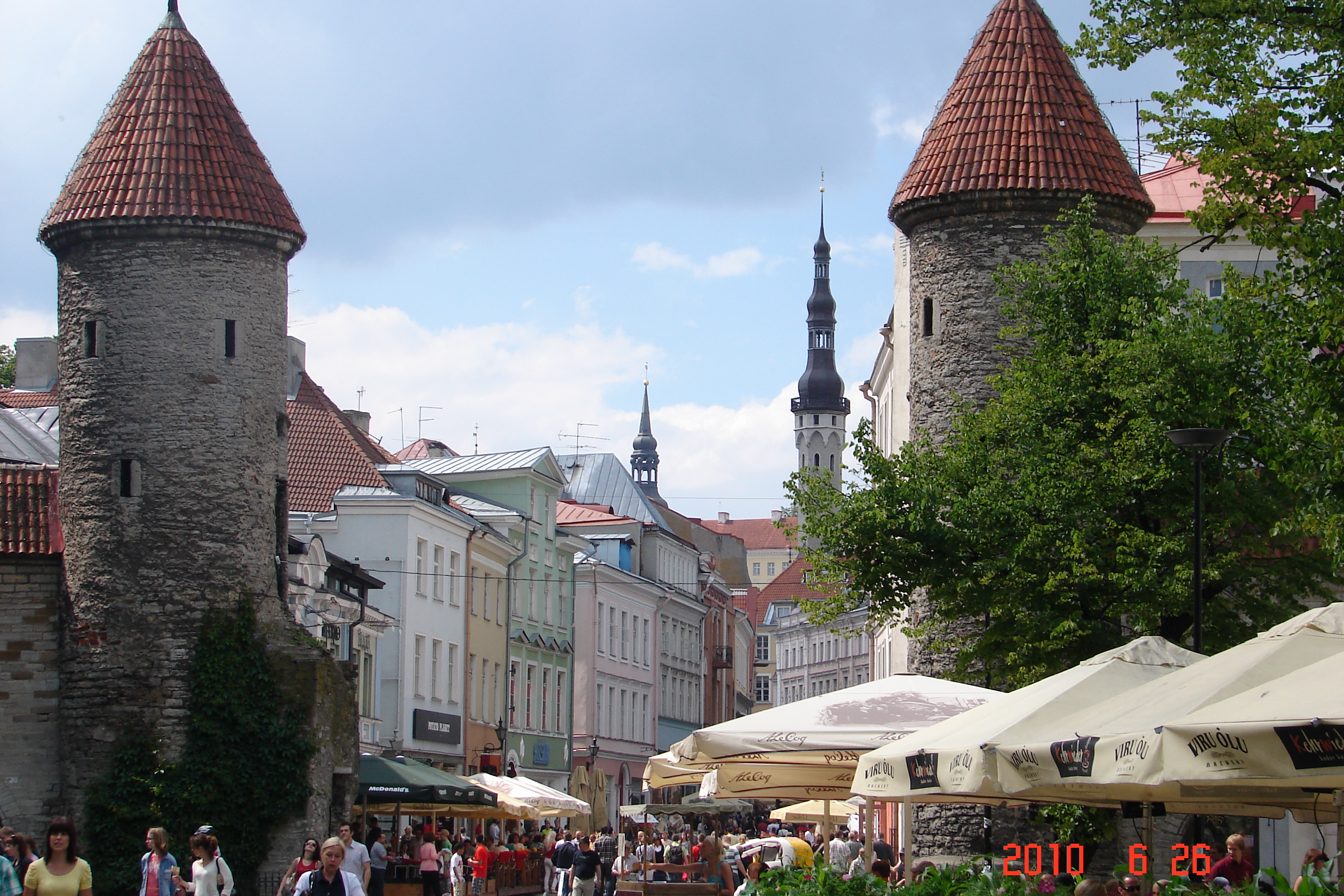 Pic: Welcome to the Old Town, this is where it starts
Playing tourist, I gravitate towards the Old Town built over a gentle hill, to admire the view. And guess what? It starts raining! As I take shelter in the Holy Spirit church, a bow-tied man promptly starts a conversation. Hanno was born when the Soviets ruled his country. As a boy, he developed a passion for two things: Jazz music and chatting up foreigners. The first passion was easy to pursue–Russian jazz bands came visiting often. As for the second–in 1991, when Estonia declared independence a trickle of western tourists started coming in. With a bagful of obscure, jazz music CDs, he trudges up and down Tallinn's tourist sites and strikes up conversations, hoping to make a sale. Once the rain stops, I explore Tallinn. Friendly natives speak English with a quaint accent and the historic ambiance of the city, which was a thriving member of the Hanseatic trade league between the 14th and 18th centuries, meets cutting edge culture. Think twisting cobblestone lanes and iron street lamps, Gothic spires and medieval markets, Italian restaurants and Wi-Fi, bars full of punch drunk tourists and night clubs open 24 x 7.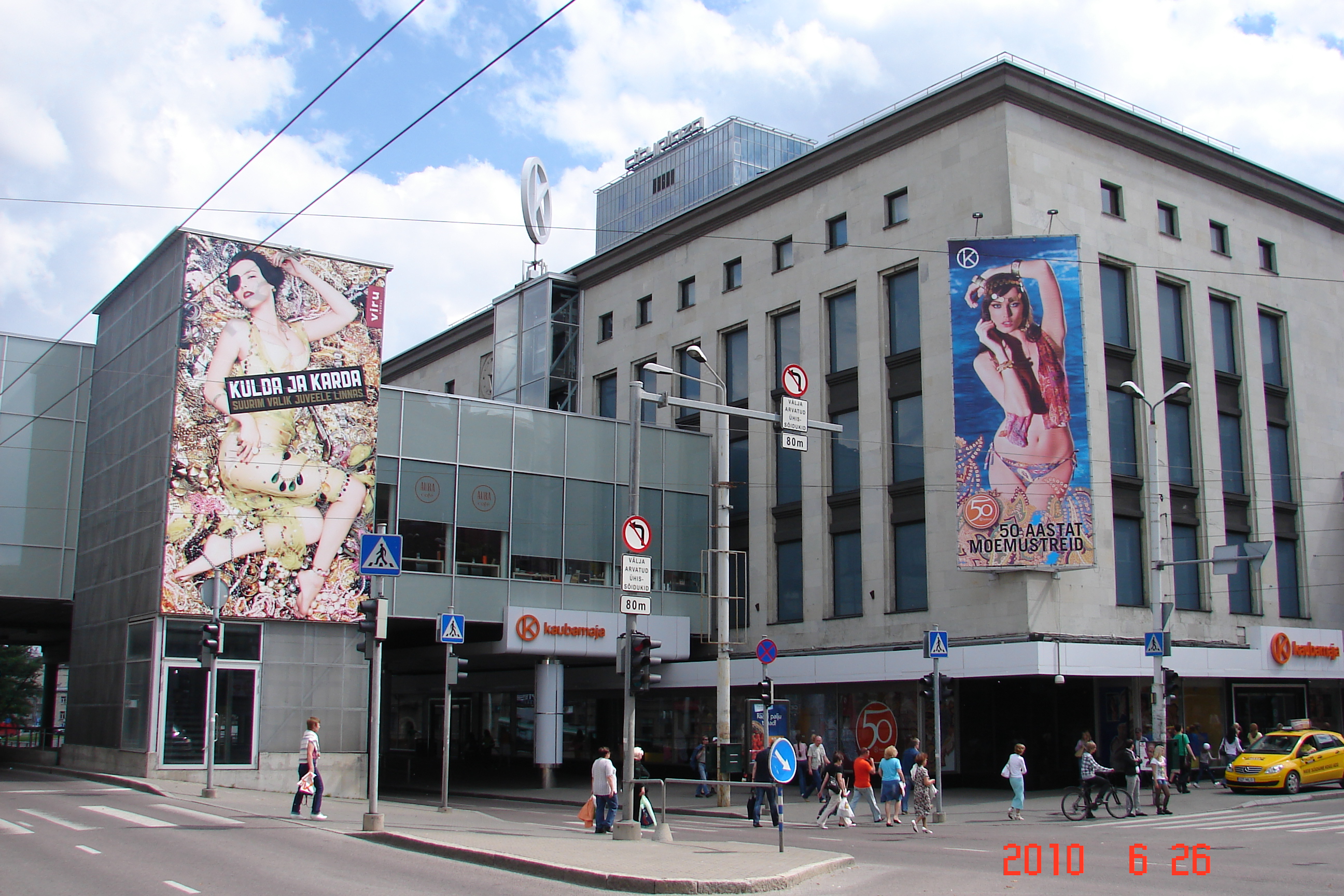 Pic: The modern side of Tallin
Technology and industry are big in Tallinn with supermarkets, malls, five star hotels being the milestones of the city's physical and economic growth. But the touristic allure remains in the magnificently preserved Old Town, with its two distinct parts. While their topographies are their distinguishing factor, the way from the Lower Town to the Toompea Hill is packed with neighbourhoods of colourful, gabled houses, half-hidden courtyards and grandiose churches. Most of the 13th century wall is still intact with its gates and roughly half of the original 46 towers still loom over the Old Town, evoking images of heroic knights and damsels in distress.
The picturesque Town Hall Square has for the last eight centuries been surrounded by elaborate merchant houses and, every summer, packed with café tables. From here you can see the tops of all five of Old Town's spires. The Gothic, St. Olav's Church, was from 1549 to 1625 the tallest building in the world. In Medieval days its 159 metre spire would have made it a truly awe-inspiring sight. Sadly, fires burned the church to the ground in 1625 and in 1820. But at 124 meters, the current spire still towers the Old Town giving energetic visitors, willing to climb up here, an amazing view.
Toompea Castle, which currently houses the nation's parliament, has been the seat of power in Estonia since the German, Knights Of The Sword built the first stone fortress here in 1227-29. Most visitors first view the pink Baroque palace dating back to the time of Catherine the great. But for a more medieval view you should go around the back, down the hill and to the left. From here, the castle takes a fortress-like appearance.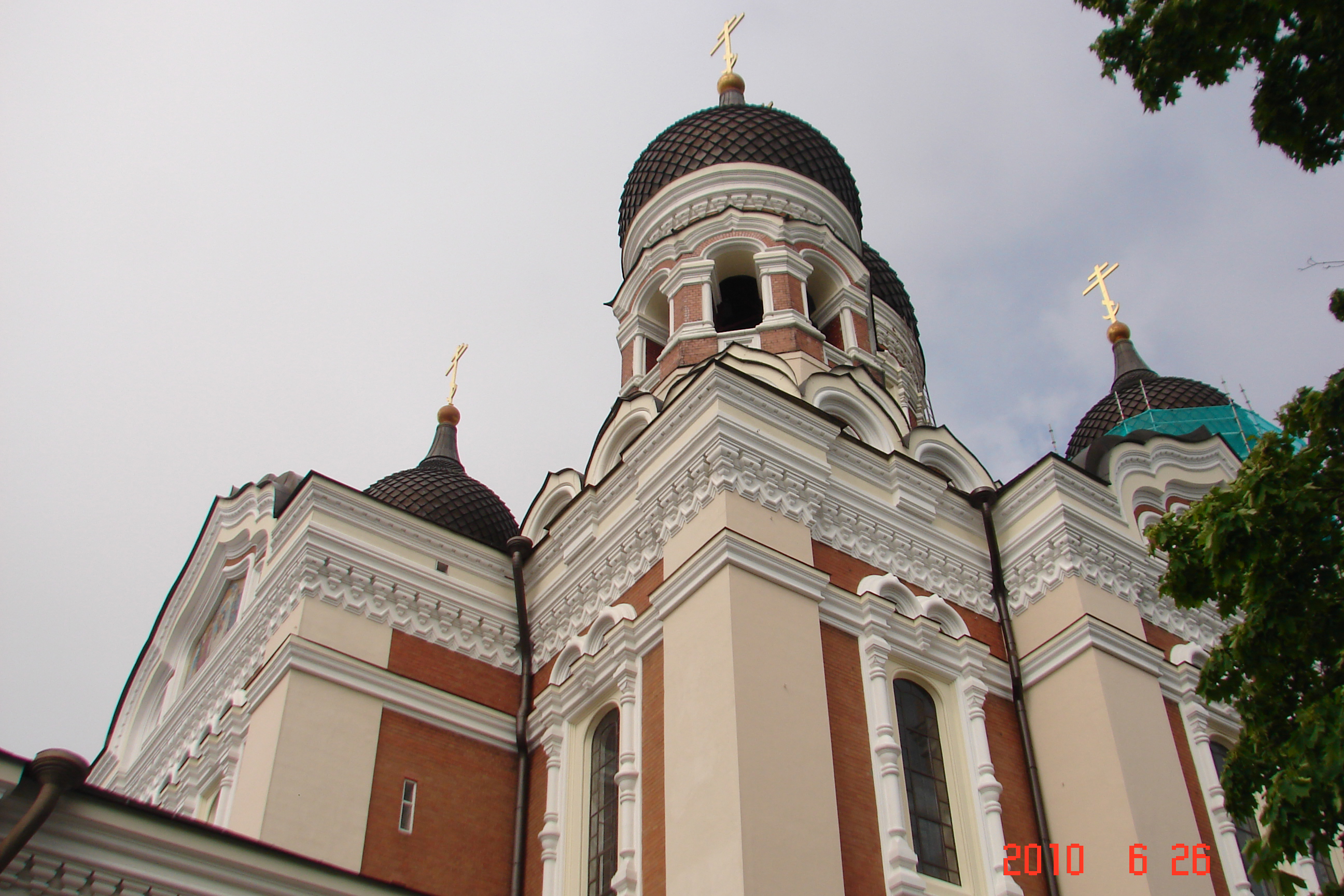 Pic: The Russian-looking Alexander Nevsky Cathedral
One piece of architecture sitting atop Toompea hill that seems out of place amongst its Medieval neighbours is the colourful, Russian-looking, onion-domed, Alexander Nevsky Cathedral. Most Estonians aren't thrilled about the church due to its placement and early political significance: it was established here in 1900 as a symbol of Tsarist power over the Estonian people, who at the time had begun making noises about independence. Now it is the main place of worship for Estonia's Russian Orthodox faithful.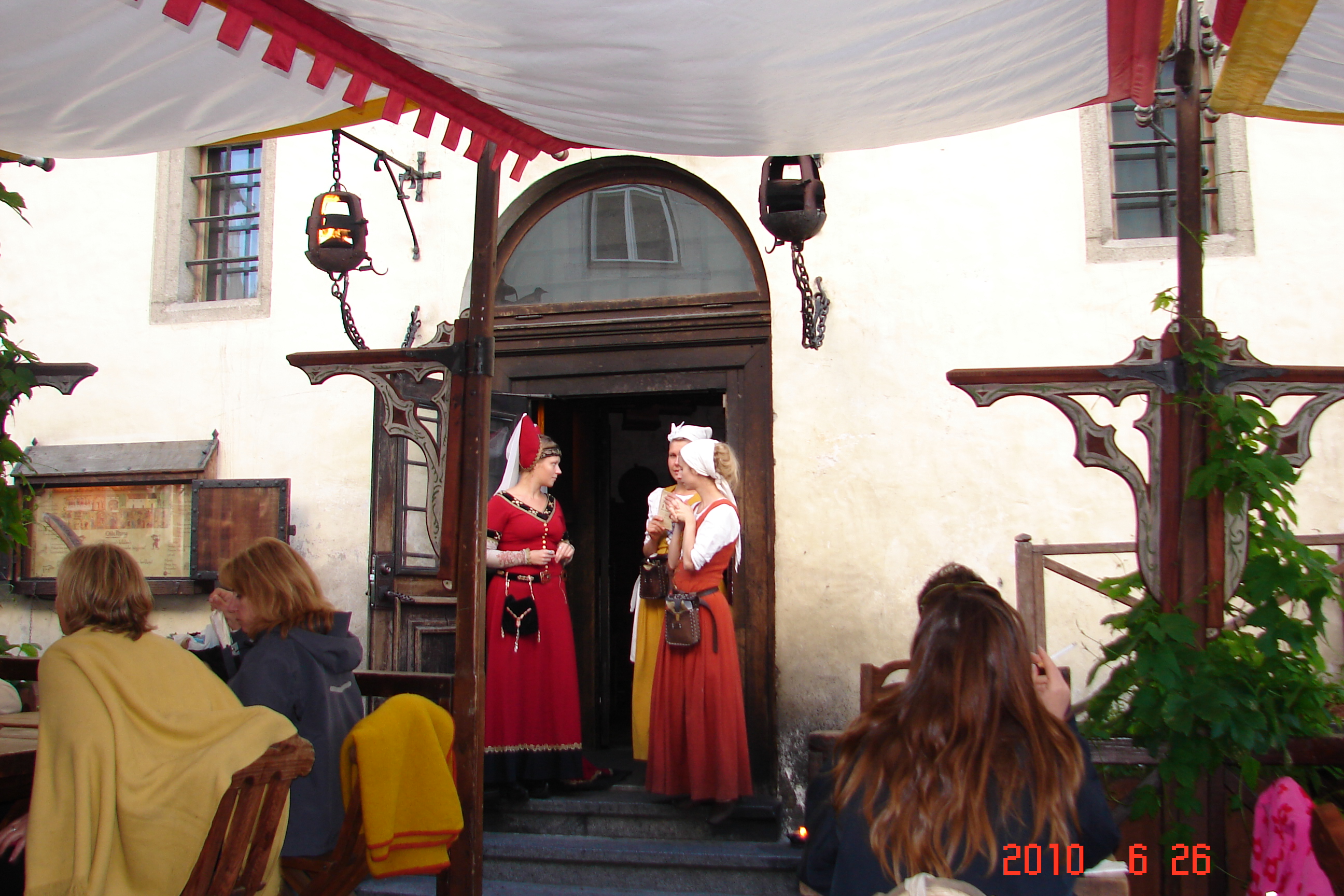 Pic: Look at those women dressed in Medieval clothes. We're at the popular restaurant, Olde Hansa
Hungry? Tallinn is full of affordable eateries that serve a range of cuisines from pizzas and meat-potato dishes to elaborate salads and pastas. Traditional Estonian food has Scandinavian, German and Slavic influences. Olde Hansa, the most popular resto among tourists pulls crowds with its waiters dressed up in medieval costumes. On the menu: Sult (jellied pork), Marineeritud Angeras (marinated eel), Hernesupp (pea soup). Bon Appetit! or as they say in Estonia, Head Isu!