Planning a vacation and not sure where to start? Here are some tips that could help you on your next holiday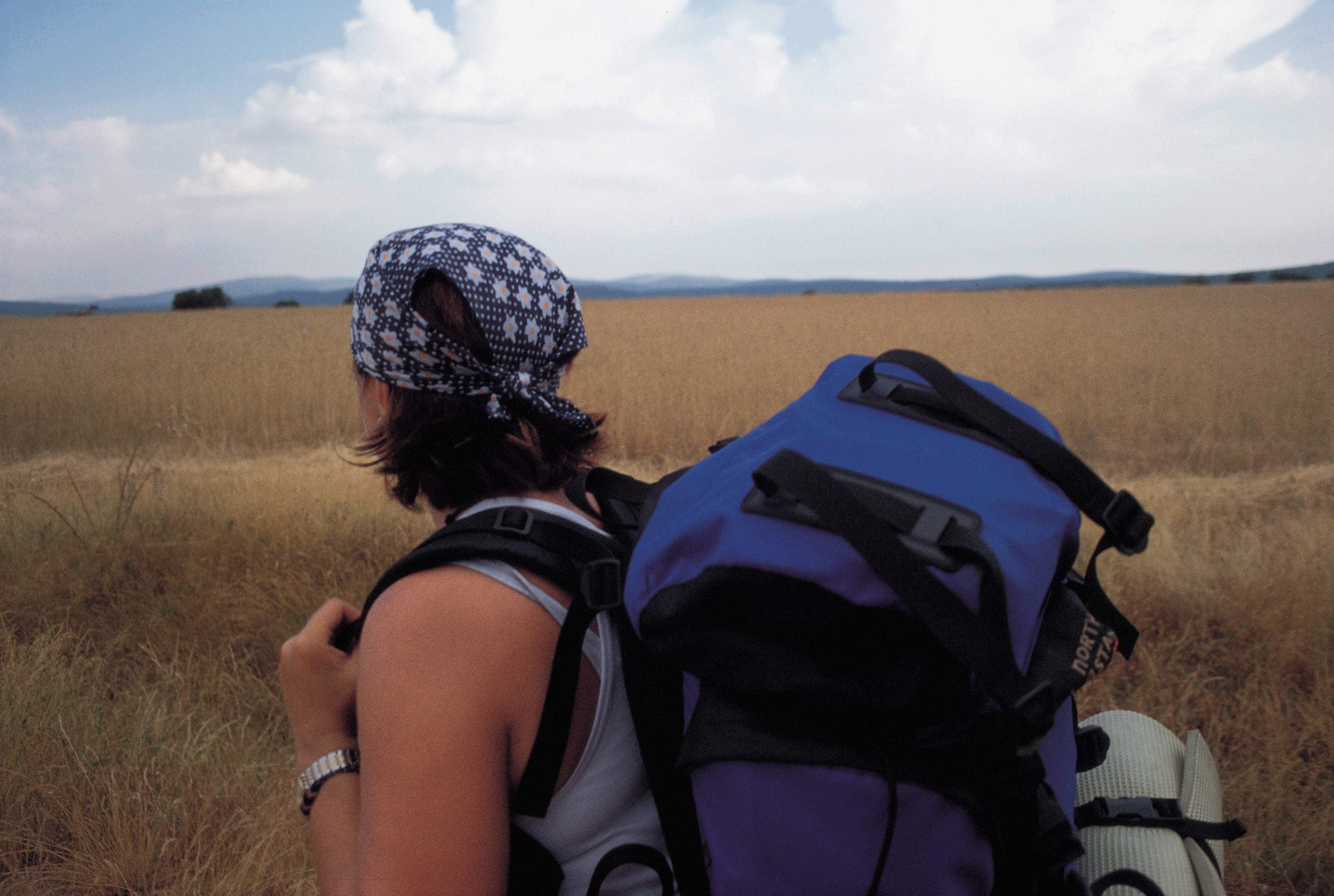 Pack smart
Don't think twice about repeating clothes. Carry half of what you think you will need. Quick drying clothes like jerseys, are your best bet.
Rolled clothes occupy less space. Besides your t-shirts, pants, dresses, roll your socks into a ball and stuff them in your shoes. Fill up whatever hollow space you can with small items.
Pack the heavier things at the base of your bag and keep what you think you may need on top, especially if your bag does not have a bottom zip.
Place your shoes in a criss cross (heel to toe and toe to heel) and make sure they're in the centre of your bag (back pack). That way the weight is balanced.
Keep a travel-kit ready at all times. This can contain your toothbrush, small toothpaste tube, sunscreen, medicines, band-aids, lip-gloss, nail clippers, sachets of shampoo, conditioner and even hair oil if required. That way, you save time and don't have to pack your toiletry kit each time you travel. All you need to do is put it in your suitcase.
Carry an elastic rope with hooks at either end. These are easily available at any hardware store and can be used as a clothes line to dry clothes. It is also equally useful for tying a sleeping bag to your bag.
Carrying compact sleeping bags and towels (which don't expand when wet) are useful for backpackers.
A kindle might be a good idea, instead of carting around a big bulky book or two, if you're a quick reader.
If you have done a lot of shopping, wear as much as you can on your way back. This will help solve both, space and weight constraints.
Do your research
While someone may tell you that you may not need to spend more than an hour at an attraction, if you're a photographer or an explorer, before you go, talk to like-minded people who might give you a realistic view on how much time you might require to get the best images or explore the place.
Many international destinations have preserved their heritage and are proud of and most places have at least one old-world-charm restaurant still functional. It might make for one the most delectable meals of your holiday.
Book your tickets
It is advisable to book your tickets to and from your destination and leave the internal travel routes unbooked. You can keep your options open and after a bit of research once you're there, plan trips that interest you.
If you are planning to be at a particular destination for a festival, it's best to book in advance. But just before or after the season period is the best time to beat the crowd and to get inexpensive rates for hotels and tickets.
While you're there
For countries where you can apply for a visa on arrival, it is a good idea to carry a photograph with you. The tiny space it occupies in your wallet is better than the hole it will make in it if you have your picture clicked once you reach.
Don't plan a packaged, typical 4 nights-5 days tour if you're looking for the best authentic experience of the place. Once you get there, keep an eye open for cultural tours or village trips that will help you get the best out of the place.
Always check with the information centre if they have any local tours that will give you a more authentic experience. It's a great way to meet new people.
Walking, hiring bikes or cycles are the best ways to discover the place. If you are the exploring kind, always add one more day to the ideal number of days you are told you require at any given place. It gives you more time to look around and discover unknown wonders of the region.
Watch out for free walking tours. The guides are good and it's the best way to really see the place. Tipping the guide is as per your experience.
Flea markets are a good place to get a taste of the local food.
For a wallet-friendly holiday
Look for dharamshalas, homestays, government guest-houses or try couch surfing (with caution).
Public transport, share-a-cabs (even long distance) in India are inexpensive and also a great way to meet fascinating people and to hear some great stories.
Always carry a bottle. Instead of buying several bottles of water and then chucking them out, carry one and fill it up. This helps to reduce waste too.
If you have the luxury of time and you're travelling off-season within India, you might get a less expensive bus fare an hour before the bus is scheduled to leave.
After researching the best hotel deals online, calling the hotel directly and negotiating a price might get you a better offer.
Look out for good ticket discounts and then plan your trip. You might not know where you're going or how many days you'll be spending there until the offers come up and you book your tickets, but that's part of the fun of planning such a trip.
When to forget the price
If your're the adventure-buff, do not compromise on the price. A lesser rate may mean that they are compromising on your safety equipment, so don't hesitate to pay a higher price.
Customise your trip
If you're travelling for the first time or if you're not comfortable with planning your entire holiday, opt for a planned tour for half your trip. Once you are acquainted with the way things function and are familiar with the place, you can then explore the city on your own for the remaining days.
Compiled by Avril-Ann Braganza with inputs from Craig Fonseca, Raksha Shetty Martis, Sheetal Kalro, Bhakti Maru