Action, relaxation and unparalleled peace, Door County Peninsula and Washington Island are the perfect Midwest getaways for it all, says Rama Sreekant
Four hours' drive north of Chicago, Door County in Wisconsin has been a Midwest weekend getaway-staple for generations. During fall, when the colours really start to pop, this idyllic bit of countryside becomes one of the best places to experience a truly classic American autumn. Door County brags 298 miles of stunning coastline–the aquamarine waters and crashing waves of upper Lake Michigan on the east, the more placid Green Bay on the west. Now, imagine the leaves changing colours in the background. Travelling north through Door County's small towns and fishing villages, it's easy to understand why the area is sometimes called "Cape Cod of the Midwest."
1- One of the country's top cherry producers, Door County is known for its tart Montmorency cherries, used primarily in pies. It's a delight to see a carpet of red cherries grown over 2,000 acres of land. You can visit one of the orchards in Door County during the picking season, which is generally from mid-July to early-August, and pick your own fresh cherries. Shops in markets here sell a wealth of specialty cherry products to pamper a pantry, including jams, sauces, chutneys, syrups, pie fillings, juices, liqueurs and wines. The cherry on the top of the Door County-dessert experience is Wilson's Restaurant & Ice Cream Parlor in Ephraim. Opened in 1906, this must-visit landmark serves old-fashioned, outrageously calorific ice-cream concoctions.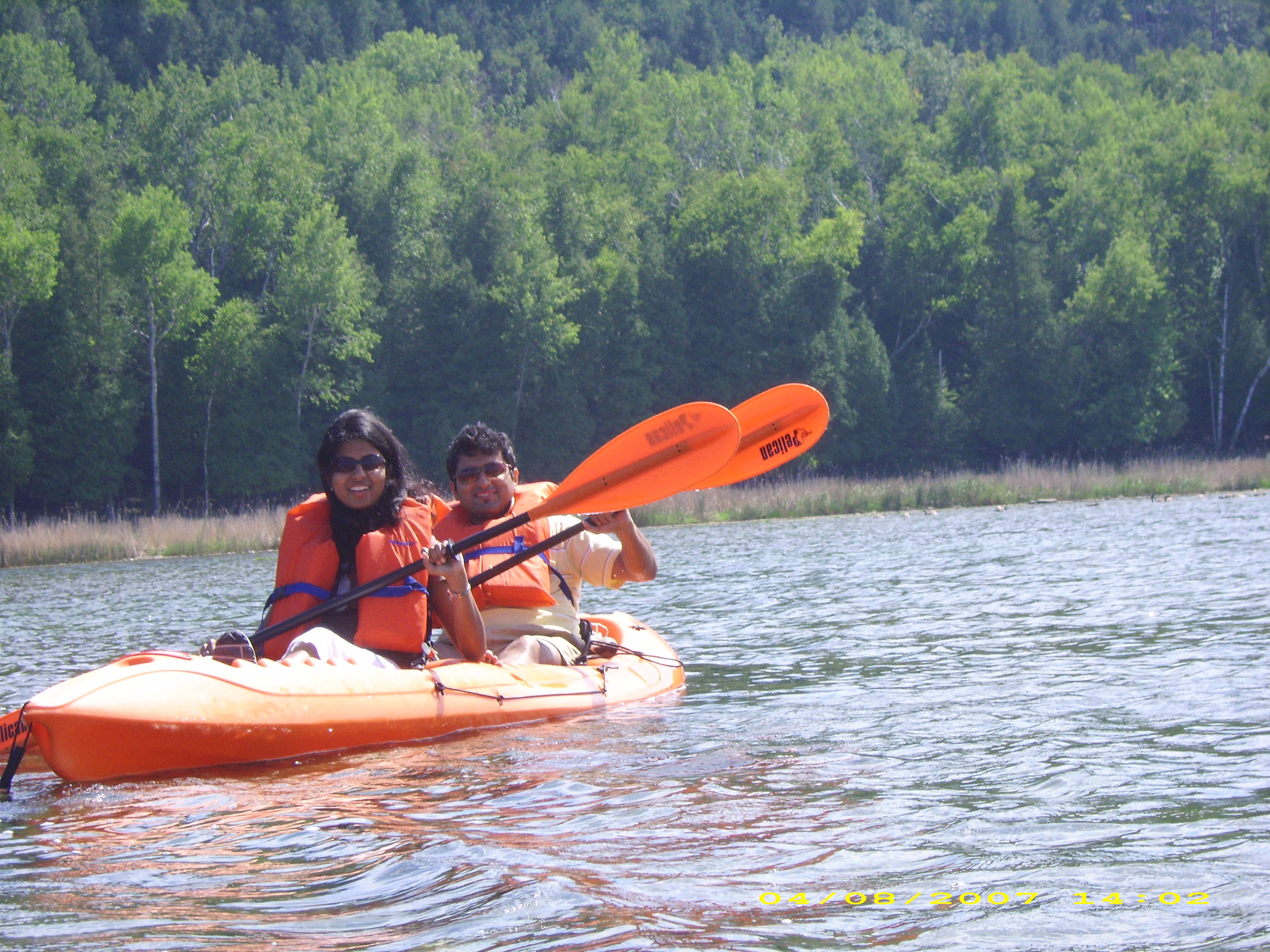 2- Eagle Tower at Peninsula State Park is the place to be at sunset. Built in 1932, it's a bit of a relic, but a must-climb, all the same. You can get a great panoramic shot with a lovely view of Lake Michigan. The trail entrance is just off Eagle Tower and the entire two-mile loop is marked with little eagle plates nailed into trees. While it is deemed to be an advanced trail, I'd say it is moderately difficult. There are some rough grounds and a few rocks and inclines to climb, but it isn't a Herculean task unless you're with children, seniors or someone who has had a leg surgery, needs a cane, etc. What makes this trail one of the must-dos while in Door County, is walking along the towering 150-foot limestone cliffs, several of which possess caves that you can walk into and take great pictures of. The trail is well shaded with forests that hide various springs, waterfalls and rocky access to the picturesque lakefront. Not to be missed!!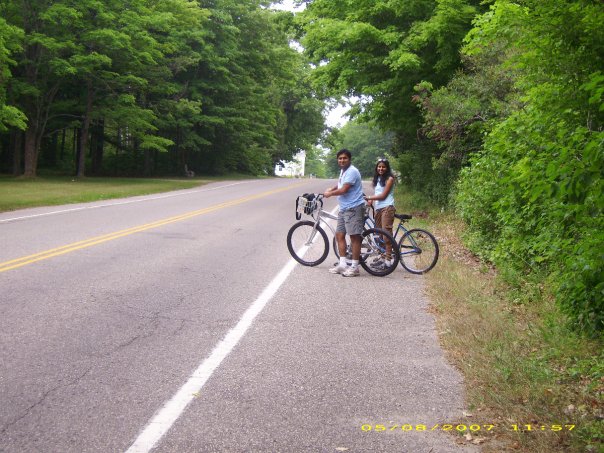 3- Take the ferry from the tip of Door County, across the straights to Washington Island, the largest of the county's islands. Over the years, the treacherous straight claimed many ships and many lives, and was thus given the name 'Death's Door Passage' by early French explorers. The 30-minute ferry ride costs $13 round trip for adults; bringing a motorcycle costs an additional $15, and a car costs $26. You can hike and bike for hours along the island; you may find it almost too rugged and remote to be in the sedate Midwest. Moped rentals and bike rentals are available at the Island Clipper Dock on Washington Island.

4- Schoolhouse Beach is the favourite haven on hot afternoons as the cool water is your perfect escape. A raft anchored off-shore is an easy sunbathing spot popular with visitors and locals alike. The smooth limestone pebbles that line this beautiful beach are only located on four other beaches in the world and are protected, so please don't pick any. Named for a schoolhouse built nearby in 1850, the crystal clear waters of Washington Harbor offer a quiet spot for swimming and picnics.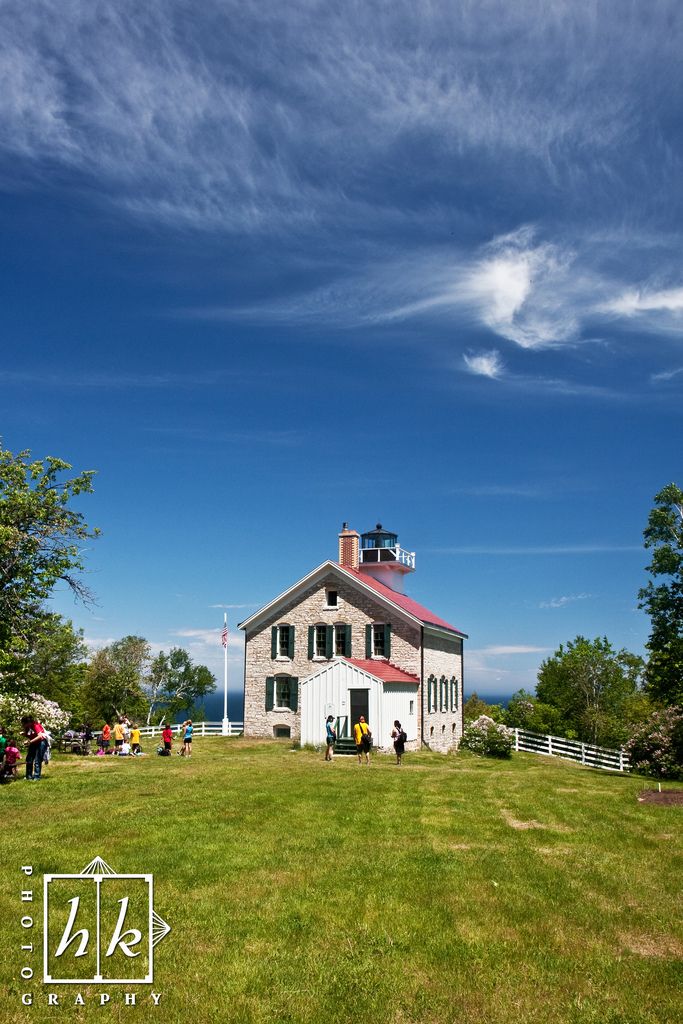 5- Take a guided tour of the historic Pottawatomie Lighthouse. It's just over the water, in Rock Island State Park. The ferry to the tiny Rock Island departs from Jackson Harbor. It has been restored as a live-in museum. Docents live in the lighthouse from Memorial Day weekend through Columbus Day each year, conducting tours from 10 am–4 pm every day. Tours include a visit to the lantern room to see the replica of the 4th Order Fresnel lens. The lighthouse is the perfect spot to drink in scenic views of St. Martin's Island and the Upper Michigan Garden Peninsula. One unique feature of this lighthouse is that every room has a large closet, uncommon for homes built in 1858.
Lighthouse image- Hongkoo Kang
All other images- Rama Sreekant