Buzzing beaches? Check. Eye-popping resorts? Check. Stunning coastal scenery? Check. Janice and George Mucalov bring you Los Cabos, the chic desert-meets-sea resort destination at the tip of Mexico's Baja Peninsula, where Hollywood celebs like Jennifer Aniston and George Clooney holiday
Flora Farm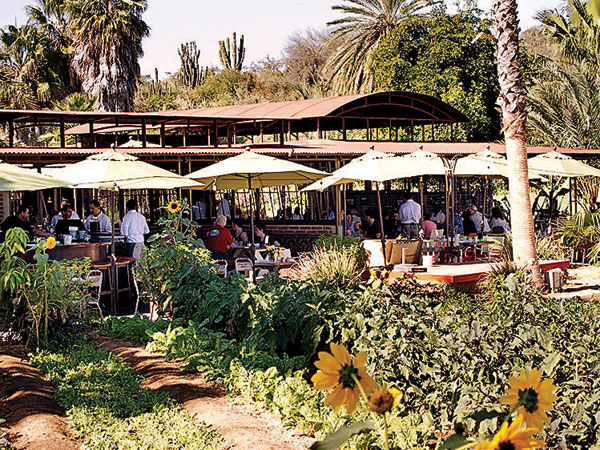 While Flora Farm has been around for a few years now, it just keeps on reinventing itself. Hidden away at the end of a bumpy sand road, it's a ten-acre organic farm growing all sorts of flowers, veggies and herbs. It also has a field kitchen and farm-to-table restaurant onsite. Bakers bake fresh bread each day, a wood-burning oven turns out Neapolitan-style pizzas and staff make Flora Farm's own sausages and smoke their own meats (from animals raised organically). Take a free walking tour on the farm and follow it with a long scrumptious organic lunch of wild hibiscus margaritas (and carrot-orange 'farmaritas'), home-made chicken sausage pasta and the most flavourful heirloom tomato salad, while looking at tall sunflowers. You can stay overnight in one of Flora Farm's new (and pricey) hand-crafted culinary cottages.
Hip, Hotel El Ganzo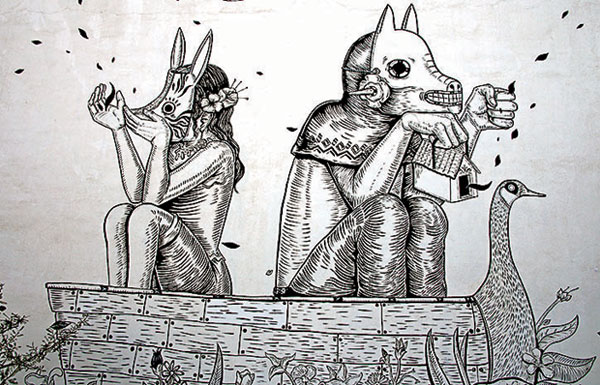 This oh-so-hip boutique gem, with 72 rooms and a unique art theme, is the newest hotel on the Los Cabos scene. You might bump into working artists, who are invited to stay and paint on the walls and floors of the gleaming white hotel. One of the walls in our room had a gigantic black-and-white sketch of sea lions. But no matter what's painted in your room, you'll have a picture-perfect sea view, overlooking fancy sportfishing boats and dive-bombing pelicans. All rooms at Hotel El Ganzo offer modern design features. Oh, and in-room iPads and free WiFi too. The showstopper? A gorgeous zig-zag infinity pool and glass Jacuzzi on the hotel's rooftop–the perfect place to chill for 180-degree scenic views and cool tunes.
Snorkeling With Whale Sharks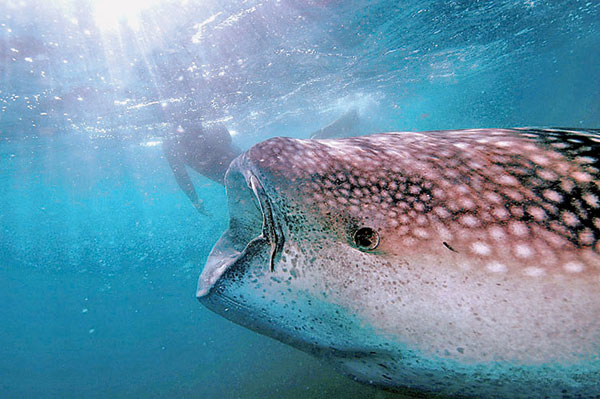 Whale sharks aren't whales or sharks. They're actually the largest fish in the world, growing up to 40 feet long in size. They're also very gentle and unfortunately an endangered species. They eat only plankton and krill by opening their cavernous mouths wide. Whale sharks feed between October and February in the Bay of La Paz, about a two-hour drive from Cabo San Lucas. And now, in a new all-day tour offered by Cabo Expeditions, you can snorkel with them. A spotter plane looks for the whale sharks from above, communicating their location to your boat captain. When your guide yells "Jump!" you leap into the water and swim alongside them (almost at a touching distance, but don't touch them. It can hurt their skin.) as they surface to feed.
Party Time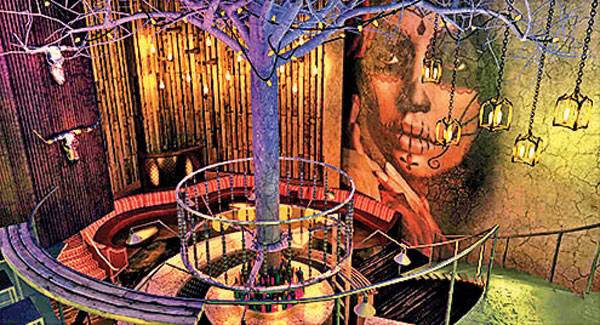 Cabo is known for its nightlife. When the sultry night falls, bars and nightclubs turn up the heat. Most are within walking distance, so you can hop from one to the other. You can check out El Squid Roe, a happening late-night party place with its three throbbing dance floors, but the newest nightlife venue, Knotty Social Club, is giving El Squid Roe a run for its money. Think international DJs and saxophone players, a glass dance floor that seems to float above the bar, a classy, chic vibe and reasonably-priced drinks. It's loads of fun–just like Los Cabos.
Dolphin Discoveries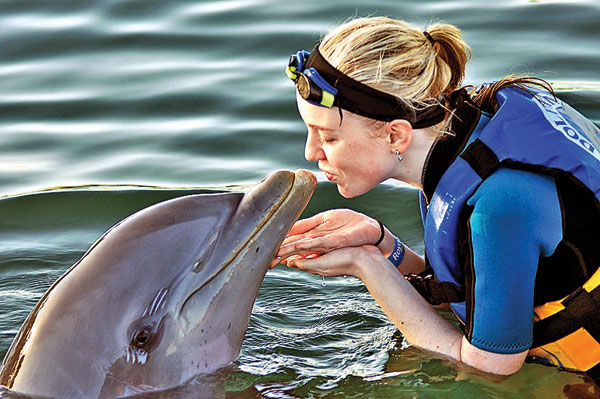 Want to hug, kiss and swim with dolphins? Dolphin Discovery is a new 'dolphinarium' in Los Cabos, where eight playful bottlenose dolphins, including two babies born here, live in a natural ocean cove. It's certified by the Alliance of Marine Mammal Parks and Aquariums. We had fun flying in the air like 'Superman' as two dolphins pushed each of us up out of the water in the 'foot push'. You can also go for a 'belly ride', where you hold on to a dolphin's fins as it swims on its back. You learn a little more about dolphins too during your time spent here. Did you know, dolphins never sleep? Half their brain always needs to stay awake so they can breathe.
Janice and George Mucalov are authors of Sand In My Suitcase, a travel blog sharing their tales of luxury travel with an adventurous twist. Janice is also the author of Cabo Insider, the highest-rated travel app on Los Cabos
Images by Janice and George Mucalov