ACK Media, Indian partner of National Geographic Society, is celebrating National Geographic Magazine's 125th anniversary with a special October issue.
As National Geographic marks another milestone in its storied career, Manas Mohan, COO, ACK Media & publishing director of the magazine in India, speaks about the magazine's journey so far and the road ahead...

Q: How has your association with the magazine been?
The connect starts with ACK Media acquiring India Book House (IBH) in 2010. IBH has been the distributor for National Geographic Magazine for the last 18 years. When the National Geographic Society came out looking for a licensing partner in India, ACK Media expressed interest, given the fact that the subject matter is close to the ethos of ACK Media – factual, enriching content.
It has been a pleasure to partner with National Geographic, a society that has been pioneering exploration, conservation and scientific research for the past 125 years.
Q: When was the magazine launched in India for the first time and how has it grown/changed over the years in India?
Since 1942, National Geographic Magazine has probably been one of the three most-subscribed magazines in India.
National Geographic magazine was first published in October 1888 as the official journal of the National Geographic Society, a non-profit entity dedicated to funding science and exploration across the planet.
Since then, National Geographic has grown to become one of the most iconic brands in the world. The magazine has a reach of 60 million readers worldwide each month. Following in the footsteps of the magazine, the brand has expanded to include the National Geographic Channel, reaching 440 million households; NationalGeographic.com with 27 million unique visitors each month; and a social footprint that touches 30 million people.

Q: Is there any difference between the magazine issue in India and its foreign version? What are they, if any?
There is no editorial difference in the issues. However, Indian advertisers can now place ads in the India-cut of the global magazine. Thus, pagination for the India-cut of the global magazine is different, with a mix of Global and Indian advertisers.
Q: What is the current readership of the magazine in India and what is your strategy to increase the reader base here?
National Geographic Magazine with 40,000 subscriptions and another 25,000 retail sell-through commands a large base. In celebration of the iconic yellow border's 125th anniversary, we are planning a string of activities which would include extensive media coverage on television and online channels.
Retail activation will be focused at airports. For brand recall, we will invest in marketing programmes including contests on radio, panel discussions, and consumer promotions in print, online, social media and on-ground events.
We have displays across some of the premier retail stores around the country and with IBH. We will also activate several of our important newsstand partners.

Q: What are the activities that you have planned for the launch of the 125th anniversary issue?
We will reach out to our readers using a mix of mainline advertising (TV with Fox/NGC), press relations (the print media has been extremely supportive), online (www.nationalgeographic.co.in is a massive website generating more than 8 million page views per month in India, getnationalgeographic.com our specialist subscription website, and face book pages) and tactical out-of-home activations (exhibitions, workshops)
Q: How do you see the magazine's future in India?
Apart from significantly growing the reach of National Geographic Magazine across India, we will also reach out to schools and other educational institutions.
The other big point in our agenda is taking the magazine into the digital format and growing that business. Probably the most critical business solution would be to work with some like-minded brands and create customer engagement platforms that will cut through the clutter of above-the-line advertising and generate loyal customers for all participating brands.
We have done this exercise with our Tinkle magazine where we have created an advertising platform for Lifebuoy. We will offer highly innovative content in the magazine and on-ground activations with other brands that care for the planet we live on.
National Geographic continuously redefines the standard of excellence with superior editorial product, world-renowned photography, brand recognition, and consumer trust.
We will continue to partner with cutting-edge expeditions and initiatives in the travel, tourism and adventure spaces to bring to the country stories that few other media brands will be able to conceive of, and to support the society's mission of 'inspiring people to care about the planet'.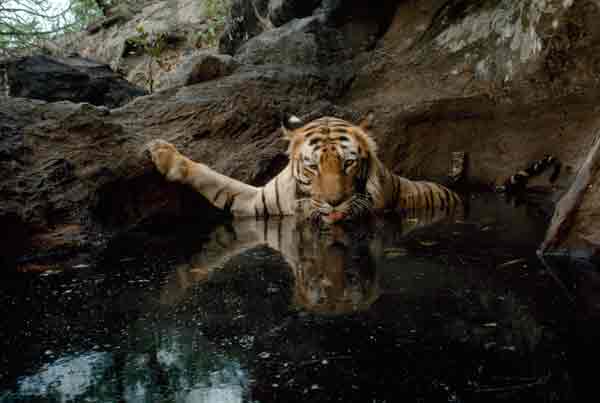 1995, INDIA: By setting off a camera trap, a female tiger captures her own image in Bandhavgarh National Park. —Photo by Michael Nichols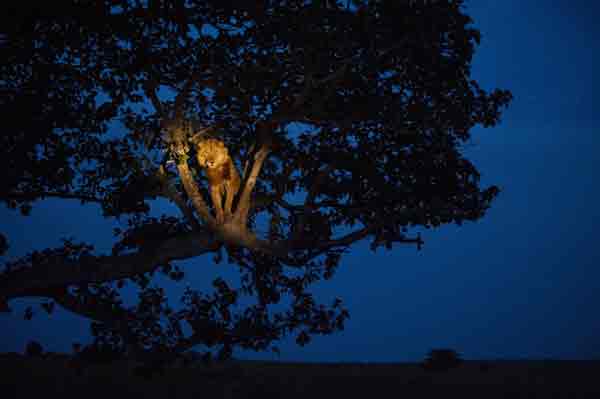 UGANDA: A lion climbs a tree to sleep, in Uganda's Queen Elizabeth Park. —Photo by Joel Sartore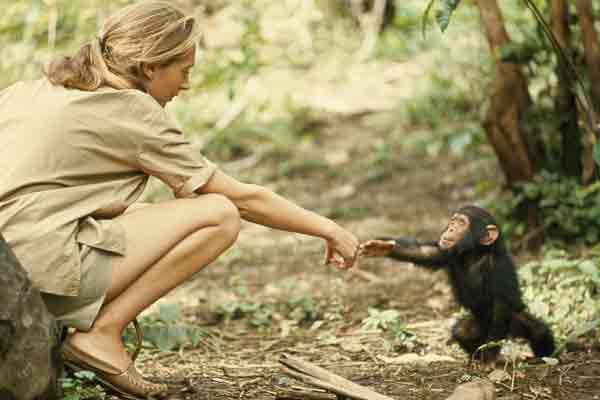 1964, TANZANIA: A touching moment between primatologist and National Geographic grantee Jane Goodall and a young chimpanzee Flint at Tanzania's Gombe Stream Reserve. —Photo by Hugo van Lawick