A surprise that unfolds with a gift of jewellery is like a sumptuous cherry on a sinful cake.
Let's face it, you don't need an occasion to surprise your partner. A gift to make him or her feel loved and cared does not always have to wait for an occasion. And talking about gifts, not many options can beat a piece of fine, exquisite jewellery, be it a diamond studded ring or a necklace.
It's one thing to know what you are gifting and a completely different thing to know how you are going to do it. You don't have to always rack your brain to come up with out-of-the-box ideas to surprise your partner. Sure, a dinner treat at a five-star hotel will be much appreciated but you can also make use of mundane activities right in the comfort of your home to surprise your partner.
1 The way to a woman's heart…
Arrange for a meal and slip in the jewellery with her favourite dessert. If you're planning to propose her, then the classic act would be to put the ring in her favourite champagne.
2 On the pillow
Hide the ring under the pillow cover and then ask your partner to replace the cover with a fresh one. Another idea would be to keep the ring on the pillow while she is asleep. Let her wake up and see the sparkly bauble, first thing in the morning!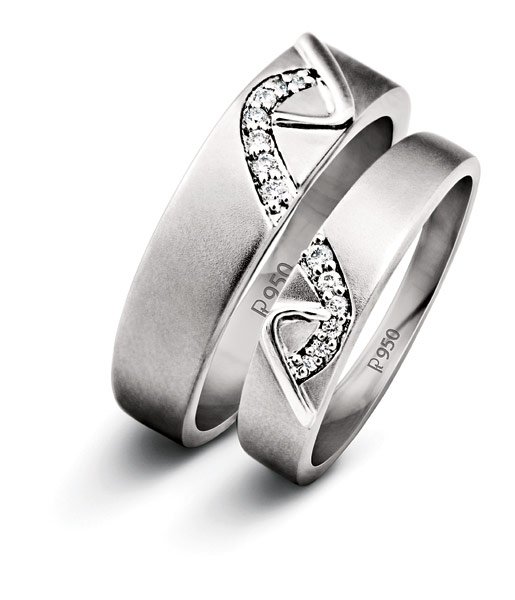 3 Breakfast in bed
Surprise your partner by making her favourite breakfast and add the jewellery as the perfect embellishment! She will love the breakfast treat and also the jewellery on the platter.
4 Shake a leg
Come home early before she returns from work or ensure she is out for errands while you create a relaxing ambience at home accompanied with romantic music. She will love how the day's stress just melts away. When the moment is right, ask her for a dance and surprise her with a diamond ring or a set of dainty earrings!
5 Mirror, mirror
Every woman spends quite a bit of time at the vanity dresser. What would be a better place to gift her that perfect piece of jewellery when she is trying to adorn herself?
6 Lost and found
If you and your partner are adventure junkies, then arrange for an adventure game and reward your partner with a funky piece of necklace at the end. If you have bought more than one piece of jewellery for her, then arrange clues at every point and let her search for each piece of jewellery.
7 False alarm
Call your partner to your rescue by raising a false alarm such as, "the fridge is not working", "microwave is showing some error" or "favourite cup/crockery item is missing". Hide the jewellery inside one of these things and stand back for the surprised look on her face!
8 A romantic date
This classic idea has rarely failed! Arrange a romantic date at the house. A sumptuous meal, bottle of wine and an amazing piece of jewellery—go ahead, sweep her off her feet.
9 A romantic comedy
Plan for a romantic movie with your partner on a weekend. Then match the timing of the most romantic moment of the movie with presenting her the jewellery.
10 Make a flower trail
Plan this surprise act when your partner is out for work or errands. Make a trail of flower petals and lead the trail to the room where you have kept the jewellery gift. She will remember this sweet gesture for years to come.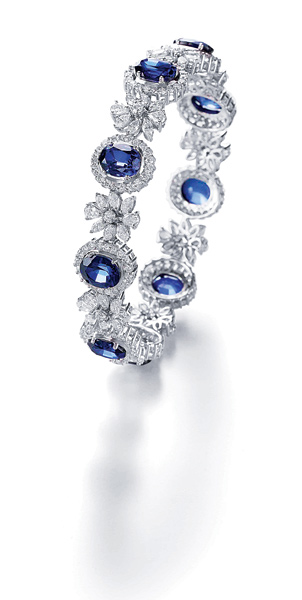 Intricately designed bangle in diamonds and precious stone (Chintamanis)