In part two of our series, Unusual Jobs from in and around Mumbai, dna speaks to Anita Patel, the head honcho of international wedding planning agency, Tania-Tapel, about why they are different.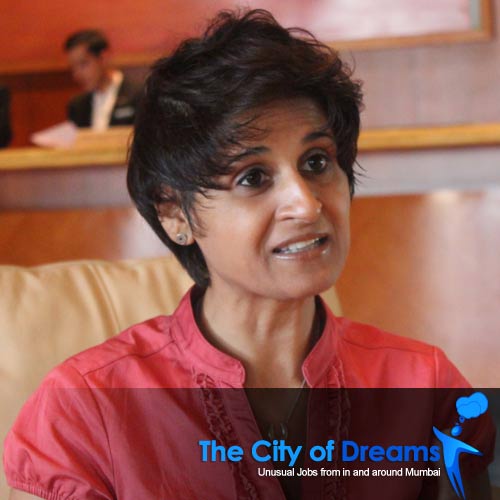 In India, weddings are usually planned by the two families and their relatives. Wedding planners have not yet gained ground. Destination weddings is an even newer concept in India, an idea which most of the middle class does not even consider due to the exorbitant rates. But Tania-Tapel owner, Anita Patel, specializes in them. She plans weddings in India for overseas clients, and showcases the very best of our destinations through weddings. She is married to her work, and extremely organized and clear in how she operates.
dna speaks to Anita, regarding how wedding planners make someone's wedding day even more special.
Could you tell us what your company is about?
I started Tania-Tapel in 1995. Indian weddings were popular in the United Kingdom, but they were extremely disorganized. I thought there had to be a better way to do things, but others said that Indians all over the world were like this. It took 5 years of hard work and perseverance, and in 2008, we won Best Wedding Planner in the United Kingdom, amongst Indian and Western planners. I needed a new challenge after that, so I decided to move to India. So I have been operating from India for 5 years − we mainly plan destination weddings in India, with special attention to sit down dinners and other fine details.
Do you have a lot of clients all over India?
When I settled here, I felt that the society here was not ready for a huge change; for example, the concept of buffets prevails over sit down dinners. But we do have a lot of international clients, and I basically work as their eyes and ears in India. Another aspect is, destination weddings usually handle around 200-300 people, however local Indian weddings usually have over 500 guests. Our type of planning does not work with that kind of clientele. So when we do begin catering to Indian weddings, we will ensure that it is something suited to that kind of wedding.
What is your work process with international clients?
We have an extremely organized work process. Since my clients are usually overseas, I have lengthy conversations with them over the phone or Skype; to understand what their requirements and needs are. Usually, I only meet my clients once they arrive at the destination. Weddings are not like any other events; there is a certain level of care and detailing that needs to be done. So I need to know what my clients want; whether its something ostentatious or simple. And return, my clients place a lot of trust in me to handle everything. I have been working for the past 18 years, and so I have a lot of trust in my company and in my ability as well.
The Indian Wedding market is worth billions of dollars. Is it difficult to make your place in the industry?
There are a lot of wedding planners to cater specially to the needs of the Indian market, so yes, I believe that this industry is huge. At the same time, I love to share the knowledge and experience I have. I organize training programs as well, for those who aspire to be wedding planners or event managers. Its a three day conference where I try teaching them how to start up their own businesses. I believe it is hard to make your place here, but a lot of people are successful, so there is scope for change and improvement.
Destination weddings are expensive events. What are your rates like?
If the event is isolated, I usually charge 1-2 lakhs. But if the client wants the whole package, we usually club everything together to around 4-5 lakhs. In this, we plan everything; catering, decorations, guests, photographers, service etc. But I feel this is a job which requires me to have no airs. I have to be at the service of the bride, and ensure everything she wants happens. I cannot be afraid to lift a glass or plate up, and dispose it. At the same time, I try to manage the various departments, and work with the hotel as well.
Do you believe this is a thankless job?
No actually, I believe this is a job that appreciates my hard work. I have had cases where people are so pleased with my work, they invite me to their homes. At one such wedding, the mother of the bride was so appreciative, that she said I was like her daughter. And not just the clients. The hotels and catering services I work with, also show their gratitude when its due. So I believe its a job that really has its perks, and it is definitely not thankless. It is my responsibility to ensure everything goes perfectly on the client's wedding day, and they are always thankful for that.