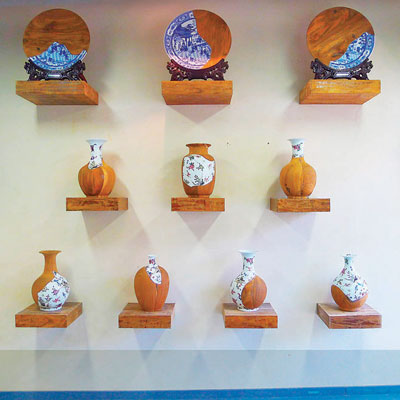 It's been a little longer than a week since I've been back in Mumbai after an incredible week in Basel. This year, in addition to Art Basel I also explored Design Miami, the section of the fair dedicated to design; Schaulager, a unique and awe inspiring art exhibition and storage space; Foundation Beyeler, a museum with an excellent collection situated in the Swiss countryside and the Vitra Design Museum, a spectacular piece of architecture located on the German side of the border. If you do make it to Basel next year, be sure to add these names to your list.
The range and quality of work on view at Art Basel is staggering, and a week is hardly enough to get your head around it all. There's no doubt that it is infact 'the' fair to find top quality art works and to get a general glimpse into the current global art scene. The fair certainly lives up to it's reputation of bringing together the art worlds best. Admits the global heavy weights, -with the likes of David Zwirner, Hauser & Wirth, Gagosian, White Cube, Pace and Mariam Goodman- the fair also organises interesting encounters which include curated sections, satellite events, film screenings and talks. Unlimited, the fairs curated section displays larger than life installations by critically acclaimed modern and contemporary artists.
Amongst the blue chip names of the global art world was also a section dedicated to Sudarshan Shetty's work. Both SKE and Galerie Krinzinger came together to present a large installation of Shetty's iconic a wood and porcelain vases and plates as well as a piece of video work. 14 Rooms, curated by Hans-Ulrich Obrist and Klaus Biesenbach, on the other hand, consists of 14 mini-performances created by artists including Marina Abramovic, Yoko Ono and Damian Hirst, each in a small space behind mirrored doors, open one door, and there's a performance. "Performance art is usually at the periphery, so why not put it front and center?" they explained. While the South Asian presence might have been limited but it was certainly felt.
Both Chemould Prescott Road and Gallery SKE presented an excellent section of works by some of the subcontinents leading contemporary artists including Atul Dodiya, Sudarshan Shetty and Bharti Kher. Works by artists like Waqas Khan, Sakshi Gupta, Bharti Kher and Jitish Kallat were also on view in galleries like Galerie Perrotin, Galerie Daneil Templon and Galerie Krinzinger. On view at Chemould was a stunning installation by Atul Dodiya, a large Rashid Rana panel created using his iconic digital slicing technique as well as water colour paintings and a little museum of curiosities by Mithu Sen. The gallery also showed Hema Upadhyay's large granular panels made of long rice grains which proved to be extremely popular amongst fair visitors. SKE on the other hand presented one of Prabhavati Meppayil's copper wire and lime gesso panels, Bharti Kher's sculptures Man Woman 1, a large work by Sheela Gowda which consisted of both photographic prints and sculpture as well as one of Navin Thomas's quirky constructions made of a salvaged machinist lamp and horns.
Sudahrshan Shetty took centre stage with an installation that occupied the central wall of the booth as well as a presence in the Unlimited section of the fair. Despite a limited presence at the fair, Naeem Mohaiemen stole the spotlight with an exhibition of works at the Kunsthalle Basel curated by museum director Adam Szymczyk. The exhibition was definitely a must visit during the fair, bringing together an interesting selection of video work, sculpture, two dimensional and text based works as well as other important works from the artists career. I was especially happy to see Rankin Street, the work I loaned to the museum amongst Szymczyk's selection of Naeem's work.