Three Chancellors: Jawaharlal, Indira, Rajiv; Edited by Nilanjan Banerjee, Timeless Books, 421 pages, Rs7,500

Writing from Badminton School in Bristol, a 19-year-old Indira Gandhi wrote to her father, Jawaharlal Nehru: "It is difficult to fit in with the usual English schoolgirl. I have had quite a different life — an entirely different background. Everybody seems to be talking for the sake of talking. I hate chatting — unless I have something to say." You can almost hear the adolescent, grumbling tone in Gandhi's letter. A little later on, though, the tone becomes much more despondent. She writes, "...having settled down to a regular school life I feel — dead."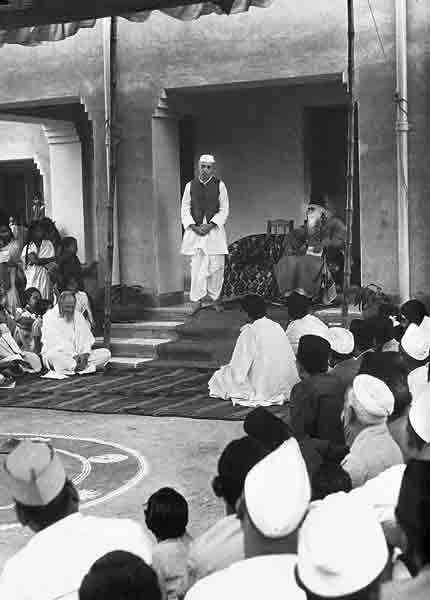 The irregular school life to which Gandhi was comparing her experiences at Badminton was the time she spent in Santiniketan. In 1934, Nehru decided against sending Indira to Europe for her education and instead enrolled her in Visva-Bharati in Santiniketan, founded by Rabindranath Tagore in 1921. Indira hadn't been too thrilled by the prospect initially because she feared the loss of creature comforts. She asked her father if she could bring a servant along and live not in boarding school but in a nearby cottage. Nehru was not amused. "I dislike very much the idea of your keeping apart from the 'common herd' and requiring all manners of special attention, just as the Prince of Wales does when he goes to school or college," he wrote to her. So, a few months later, an unsure Gandhi became a student of Santiniketan, only to be quickly charmed by Tagore's unconventional institution. So much so that when she was forced to leave after a year (she had to accompany her ailing mother to Europe) and enroll in Badminton, she felt emotionally dead.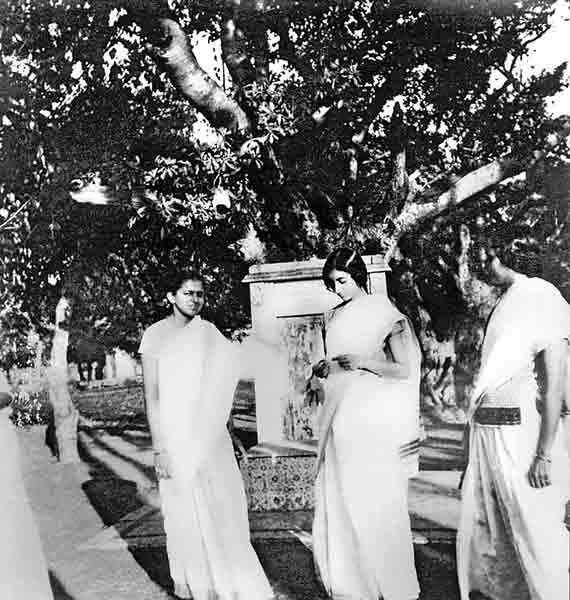 Three Chancellors: Jawaharlal, Indira, Rajiv is a collection of letters, documents and photographs that record the fond relationship that these three Indian prime ministers shared with Visva-Bharati University and Santiniketan. Edited by Nilanjan Banerjee, this coffee table book shows Nehru, his daughter and grandson in an unusual light. Rather than public and much-photographed people, in Three Chancellors they're carefree and uninhibited. The correspondence between Nehru and Indira Gandhi is particularly charming although these have been previously published and may seem familiar to some readers. Even so, it's a delight to read fatherly advice like, "I want you not merely to keep well but to be aggressively fit and, as far as possible, to make yourself impervious to disease ... Many people take various tonics but really the best thing, especially in youth, to build up a strong body is cod liver oil. Horrible stuff you will say and I entirely agree with you." Keep in mind Nehru was writing to Indira from jail in Almora.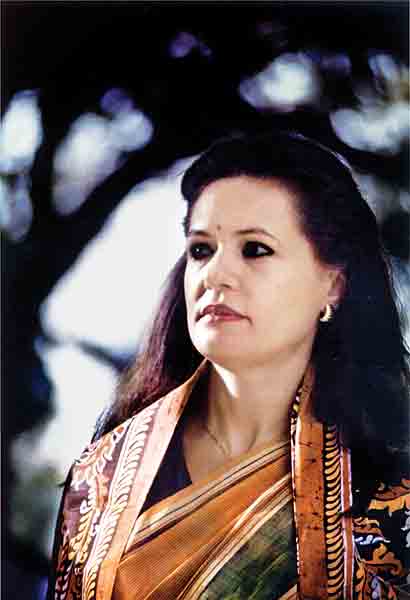 The book also has some beautiful photographs. Some of these are by photojournalists like Bhaskar Paul and Samiran Nandy and many have been gleaned from archives. They show Tagore, Indira, Sonia and Rajiv Gandhi in casual settings. For example, there are photographs of a young Sonia, wearing a traditionally Santiniketan-style batik scarf. There are many shots of Indira, when she was a scrawny teenager, aside from the more familiar look from when she was older and had acquired that distinctive white streak in her hair.
It's a bicep-builder of a volume, but Three Chancellors is the kind of book that you'll enjoy flipping through and there are enough little nuggets of affection and history in there to keep you entertained.