If you intend to become a marathon runner, it is necessary for you to be well-prepared prior to the run. Beginners are likely to miss out on something when they run their first race. "When I ran my first race, there were so many things I should have been equipped with.

I'd recommend compression socks and a water belt as a must have. It is necessary to keep yourself hydrated while running the marathon," says Rahul Mohan, a regular marathon runner. Planning what you should carry will make you a more efficient and disciplined runner. You could also keep a training log book, so that you can keep record of how well each run goes and have an idea of where to improve your fitness routine. Here's a list of things you should carry before you run a marathon.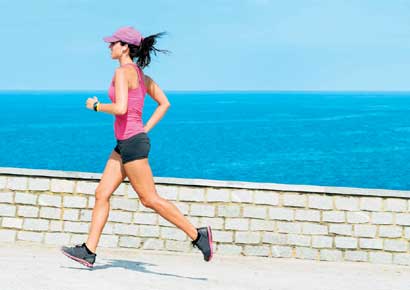 Sunglasses
Be sure to buy yourself a perfect pair of running sunglasses that are lightweight and comfortable. More importantly, it is necessary that you protect your eyes from the sun's harmful rays while staying clear of condensation.

You can choose photochromatic lenses that automatically grow darker or lighter, depending on their exposure to UV light. One can also opt for polarised lenses that significantly cut the glare reflected off horizontal surfaces. If you plan on running in different seasons; look for glasses that have maximum coverage and minimise peripheral exposure to sun, wind and glare.

Compression socks
Many marathon runners swear by compression socks. They are special socks that are designed to provide extra support and increase your blood circulation. The main purpose of these socks is to provide graduated pressure on the lower leg and foot. Traditional athletic socks also provide some degree of compression, but they would not be considered therapeutic.

Throughout the day, your body pumps blood to every part as equally as possible, gravity can often cause blood to pool in the lower legs and feet, causing circulatory problems. This can ultimately lead to fatigue and leg cramps, therefore compression socks can improve your performance. It helps speed up your leg's recovery process after running a marathon.

Water belt
It is important to keep yourself hydrated while running a marathon. Carrying a water belt can be useful here. This is a belt that you strap around your waist and can support your carbohydrate energy drink in a bottle. If you're likely to experience fatigue during the race then you should carry protein bars, sweets and salts that will keep you energised and help you complete the race.

Usually, a water belt provides enough space to carry any additional energy related supplements, that will enable you to finish in the race. One can choose from a wide variety of styles, shapes and amount of space provision, when you need to determine which water belt is ideal for you.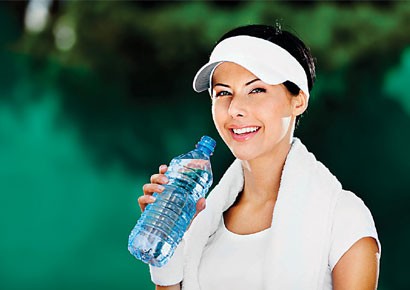 Sweat bands and caps
Sweat bands for the head, wrist and even legs make important marathon gear. They are ideal for beating the heat during the marathon. Headbands will ensure that your hair is kept off your face and also absorbs your sweat. You must consider carrying a cap along with you for the marathon, in order to block out the sun.

In addition to the above mentioned list of items to carry along, marathon runners often highly recommend carrying energy gels."Energy gels are a mix of simple and complex carbohydrates and water, they provide more energy than sports drinks and they are easier to digest than solid food.

These gels help to delay any muscular fatigue a runner may experience, thereby making any physical undertaking seem easier," says Dimple Sampat, an international marathon runner. Following this list should ensure that you are well-equipped with all the basic essentials for running your first marathon conveniently.