What does it mean to be Indian? The largest democracy in the world just celebrated its 68th Independence Day, and the world took notice of its patriotism. But that's the whole, not the individual. As individuals do we really take pride in our culture and heritage? Or has the westernisation of the East resulted in a completely hybrid Indian.
It's a strong and thought provoking question, that Indian Comedian Rajiv Satyal aims to answer through this two minute video. He sparks up the issue with the simple notion, that is also the title - I Am Indian.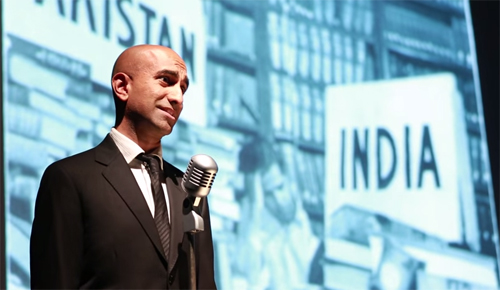 He goes on to say, that he's Indian - just Indian. Not South Asian, anymore than Russians are North Russian. We gave the world the romance of Bollywood films, the music of Lata Mangeshkar, Zubin Mehta and Asha Bhosle. We are thinkers, we invented math and we're pretty great at letters too. We are the wealthiest ethnic group in America. We never invade anyone because we already have everything—yoga, food, Cricket, religious tolerance, reincarnation.
Where the world prays, we meditate. We practically invented religious tolerance and we gave you Mahatma Gandhi and Pundits and Gurus and Karma and Dharma and Kismet and Reincarnation. The motherland is magical and mystical. And no matter who you are, you can find yourself here… in Incredible India. Jai Hind! I am Indian