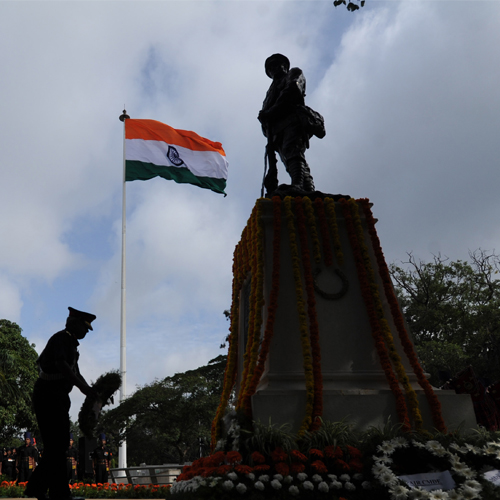 As the nation celebrates 15 years of Kargil Vijay Diwas on Saturday, key recommendations of the Kargril Review Committee, set up by the ruling National Democratic Alliance (NDA) government in its previous inning, are waiting to be addressed.
From creation of Chief of Defence Staff, sharing intelligence between external and internal agencies, synergy between civil-military, national security doctrine, removal of deployment of troops from counter-insurgency area are some of the issues which are waiting to be implemented by the highest level of governance.
Modernisation of weaponry was also lacking, as Indian Army has not been able procure artillery guns since three decades.
It is notable that the during Kargil operation, artillery had played a major role. But the last artillery gun Bofors was bought was in the 1980s from the Swedish but later on the deal was stuck in midway due to corruption allegations.
Two successive regimes of the Congress- led United Progressive Alliance (UPA) government hardly pay attention to the review, which came out after Indian army sacrificed 527 of its soldiers in the hostile terrain of Kargil heights at the Line of Control.
Kargil Vijay Diwas, marks the anniversary of the official declaration of eviction of all intruders from the Indian territory.
Major issues of appointment of Chief of Defence Staff, who would be the top commander over all three services and would the single point person to the government on military matters.
Previous government was dragging its feet to implement the recommendation, as AK Antony had been maintaining that his ministry was seeking political consensus on issue of creation of CDS. But with opposition from political and bureaucracy, the successive government backtracked on the issue.
In fact, the Naresh Chandra Committee, set up in 2011 to find out the status of Kargil committee, has also been shelved.
Report says that the time has come for us to draw up a comprehensive national security doctrine of which a comprehensive internal security doctrine should be an important component.
The national security doctrine should identify our strategic priorities and options for dealing with Pakistan and coping with China and for neutralizing internal security threats—in the short, medium and long terms, the report further suggests.
As the NDA is back in power, the memories of Kargil have come alive, with Army chief General Bikram Singh having visited the Kargil-Drass sector.
Incidently, General Bikram Singh was spokesperson for the Indian army during Kargil conflict and was responsible for briefing national and international media on the day-to-day developments from the Army headquarters.