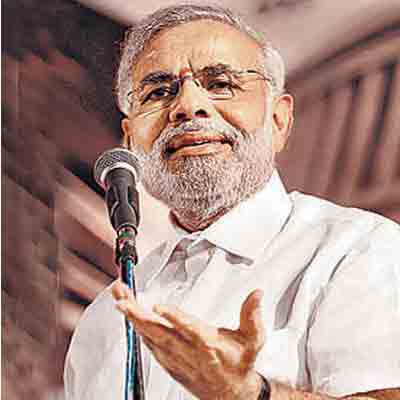 The Zee News 'Ab Meri Baari' poll opened on Wednesday. Wednesday's question was 'Who among the following would make a better PM?' with options being Narendra Modi, Rahul Gandhi and None of These.
87% of respondents voted for Narendra Modi, while Rahul Gandhi managed to secure just 7% of the vote. 6% of respondents felt neither were suitable PM candidates.
The randomised winner, Narendra Kumar, wins a prize of Rs 10,000. He was interviewed by anchor Sudhir Chaudhury on Primetime.
Mr Kumar said that a leader should be able to take tough decisions in the interest of the nation. He felt that only Narendra Modi possessed the quality of a tough decision maker and hence was his preferred choice for PM.
A new Ab Meri Baari poll will run every day until April 3, with a new winner announced on Zee News every night.