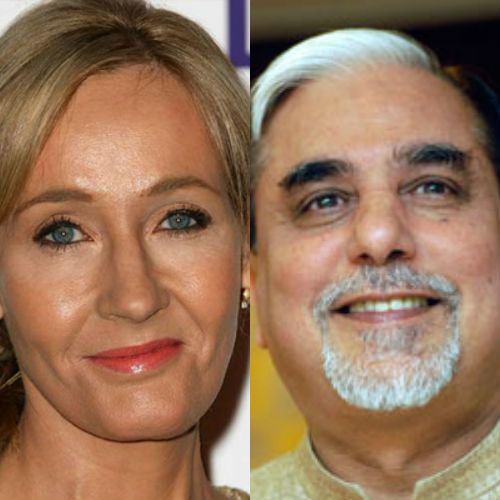 It was a rather proud moment for Indians as Chairman of Zee News Subhash Chandra was selected for prestigious International Writers Award-2014 for news reporting according to Dr. Adish C Aggarwala, President of International Commission of Writers.Joining him was none other than Author of the popular Harry Potter novel series J.K. Rowling for fantasy writing.
Rowling has been selected for her contribution to children literature. Sharing the honours with Rowling. The Zee News Chairman Subhash Chandra for "the pivotal role played by him in improving the standards of television news. He has canvassed for change and has made an unwavering pursuit of innovative approaches for gathering and disseminating news", said Dr. Aggarwala in a statement.
The award will also be given to M.K. Razdan, Editor-in-Chief, Press Trust of India for his contribution to responsive democracy by accurate and prompt reporting of events. Mr. Razdan has been credited with preservation of independence of functioning and for "stirring interest and shaping public opinion on matters of common pursuit".
This is a moment of glory for India since it is the first time two Indians have been nominated to receive the coveted award.
The International Commission of Writers has also selected Mexican Ambassador to UK Diego Gomez Pickering for the award "In recognition of his lifetime contribution to journalism and writing. Besides playing multitudinous roles involving press coordination and journalism, he has various publications and books to his credit."
Dr. Aggarwala, President of International Commission of Writers informed that Media Rights Activist Bob Satchwell too has been selected for the award. Satchwell is the Executive Director of Society of Editors, London and has been chosen for professionalism and providing meaningful leadership to the press.
The awards will be presented in the International Conference of Jurists & Writers in London on June 23 in the presence of Chief Justices, Judges, Ministers, editors, writers and diplomats