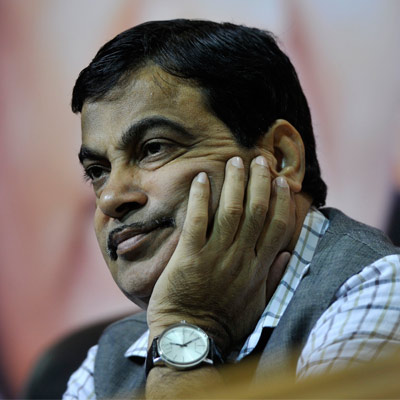 After senior BJP leader Gopinath Munde's death in a freak road accident in Delhi, rumour mills went overboard with speculations of foul play. Taking a cue from this, BJP seems to be on the guard and trying to provide extra security cover to its senior leaders and ministers. While news surfaced that Narendra Modi's aide and BJP general secretary Amit Shah has been accorded with Z-plus security cover, new reports suggest that even Nitin Gadkari will be accorded with the same security upgrade.
Speaking to dna, BJP leader Atul Bhatkhalkar said, "The reason behind enhancing the security is best known to the IB and the Union Ministry. The decision must have been taken after doing an analysis about the perceived threat."
Moreover, a section of the BJP has alleged that Munde's death wasn't a mere accident but a conspiracy to kill him. Gadkari had demanded a CBI inquiry into the matter, saying that if there were any doubts in the minds of the people, they should be cleared.
"There are a lot of inputs from the IB. We should not question Gadkari's security as he has been the national president of the BJP and is also a Union minister. There must be some threat to him, and therefore, his security might have been increased," BJP spokesperson Atul Shah said.
However when asked, Bhatkhalkar added, "The messages circulated on social media after Munde's death could not be the reason behind increasing his security."
Different sections of society had demanded for a probe into Munde's death and doubts were also raised whether his death in the accident in Delhi was the result of sabotage, as no security personnel accompanied him when he was on his way to the airport to take a flight to his home state of Maharashtra. After Munde's death, his portfolio of Rural Development, Panchayti Raj, Drinking Water and Sanitation were given as an additional charge to Nitin Gadkari.
In Z-plus category security, two cars — one in front and the other behind — with Black Cat commandos escort the vehicle of the person. The commandos are drawn from the National Security Guards, the Central Reserve Police Force and the Delhi Police.