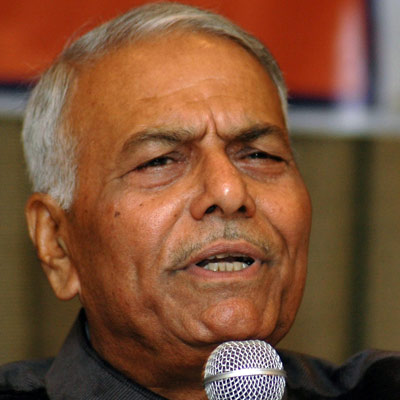 Bharatiya Janata Party (BJP) leader Yashwant Sinha on Tuesday used derogatory words after being questioned on the party's chief ministerial candidate for Jharkhand Assembly polls.
"Media forces the mike on our faces asking who the next chief minister would be. Any ch**** can become a CM," Sinha apparently said.
He further said that it is a sin to talk about development in Jharkhand, and added that one should only do politics in the state.
Sinha was addressing a gathering at a programme on the expectations of Jharkhand from the upcoming budget at the Jharkhand Chamber of Commerce building in Ranchi.