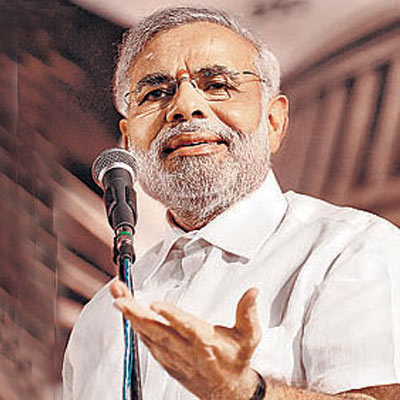 The Maharashtra Congress today ridiculed BJP's bid to "portray" Narendra Modi as "a topper" and said the Gujarat Chief Minister had proved he is rather weak in history, geography and maths.
"At a rally here in December, Modi had said that Maharashtra had 27 Chief Ministers since its formation. In reality there have been only 17 Chief Ministers. This shows his maths is poor," said Maharashtra Congress spokesperson Anant Gadgil while speaking to reporters here.
The Congress leader further said that Modi claimed had claimed at a rally that he brought the ashes of Shyama Prasad Mookerjee from London to India.
"But the fact is it was Shyamaji Krishna Verma, the revolutionary freedom fighter, whose remains were brought here and not those of Mookerjee. This shows he is weak in history.
"Mahatma Gandhi gave the Quit India call from Mumbai but Modi said at a rally that the call was given from Wardha. He thus proved his geography is weak too. How can Modi be called a topper if he is weak in so many subjects," Gadgil said.
The state Congress spokesperson also claimed that Modi spoke very little on economic policies and foreign affairs.