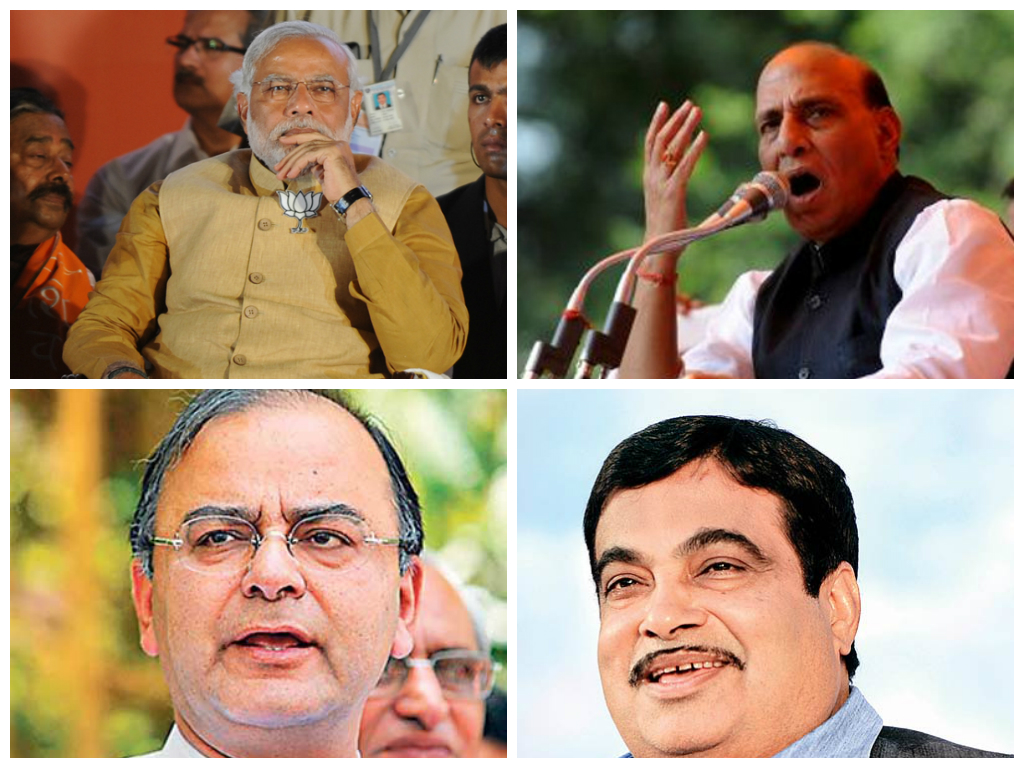 With just a day left for the final counting and a new government to be formed, BJP is trying to solve out its internal squabbles over key posts to be held by senior BJP leaders. As the Exit Polls have clearly shown a majority for the NDA lead government, even alliances are being worked out for BJP.
While BJD leader Naveen Patnaik has clearly stated his intent to support BJP if the need arises, the party is yet to take a call on the matter. Throughout the day, BJP was trying to either pacify key leaders or figure out their placement in the cabinet if and when the party comes into power.
BJD sends signals over possible support to NDA
The ruling BJD in Odisha today appeared to be sending signals to BJP over its possible outside support to an NDA government at the Centre.
While Odisha Chief Minister and Biju Janata Dal (BJD) supremo Naveen Patnaik remained non-committal on supporting an NDA formation, other party leaders did not rule out the possibility and favoured conditional support to NDA.
"No talks at all. We have not discussed anything. We have not thought of it yet. Let us wait till the results," Patnaik said.
However, BJD's chief whip Pravat Tripathy said, "Keeping in view the opinion of the whole country and the state's interest, there should be no problem in providing conditional support to NDA to form government at the Centre." Senior BJD leader Jay Panda said the matter needs to be discussed within the party and a call on this will be taken by the party supremo.
Call on LK Advani's role to be taken after consulting him: Rajnath Singh
With exit polls projecting victory for NDA, BJP president Rajnath Singh on Wednesday said top party leaders will meet and decide the roles of the veterans including LK Advani after consulting them.
"As far as the roles of veteran leaders are concerned, I will call a party meeting to which they will be invited. After thorough discussions with all big leaders, we will decide what role will be played by which person," Singh told reporters at Ahmedabad airport on his way to Gandhinagar for a meeting with party's prime ministerial candidate Narendra Modi.
He was asked what role Advani would be assigned after NDA is voted to power.
Advani, who was deputy prime minister in the previous NDA government, with his vast experience and stature was reportedly not keen on a role in a government headed by Modi, once considered his protege.
There were talks of Advani being offered the post of NDA Parliamentary Party leader or Speaker of the next Lok Sabha.
LK Advani, Sushma Swaraj roles in BJP still undecided
Bharatiya Janata Party (BJP) leaders are now scurrying to make good with BJP's prime ministerial nominee Narendra Modi in order to be able to assume key roles within the BJP-led National Democratic Alliance (NDA) following BJP's victory prediction by the exit polls.
Top BJP leaders including Sushma Swaraj and LK Advani have been in a series of meeting over the last few days with.
Sushma Swaraj met with Nitin Gadkari and Rajnath Singh at her residence so she could receive a respectable porfotfolio in the tentative Narendra Modi led government on Wednesday morning. It is being reported that she would be getting any of the top four portfolios. Swaraj however denies such speculations saying the meeting was just a courtesy call.
Top BJP leaders Arun Jaitley, Nitin Gadkari and Rajnath Singh will also be meeting LK Advani who is eyeing to be the Speaker of the Lok Sabha.
Reports say Nitin Gadkari is acting as the mediator for both Swaraj and Advani.
Swaraj was a member of a group led by Advani within the BJP that opposed Narendra Modi's selection as the prime ministerial candidate. Despite previous acrimony, LK Advani himself announced Modi's anointment as BJP's PM candidate. Modi responded to this by making sure to visit Advani during every important occasion to show respect to his seniority.
Narendra Modi wants to be the Acting Chairman of the National Democratic Alliance (NDA), a position still held by Advani, in order to avoid dual centres of power within NDA if his emerges victorious.
Core Group of Narendra Modi, Rajnath Singh, Arun Jaitley and Nitin Gadkari to take key BJP decisions
Ahead of possible government formation, a group of four top leaders, including Narendra Modi and party chief Rajnath Singh, has emerged as BJP's Core Group that is expected to take all key decisions.
The meeting of the group, which also includes former party chief Nitin Gadkari and Arun Jaitley, took place in Wednesday at Ahmedabad.
Party sources said that henceforth the core group would be taking key decisions.