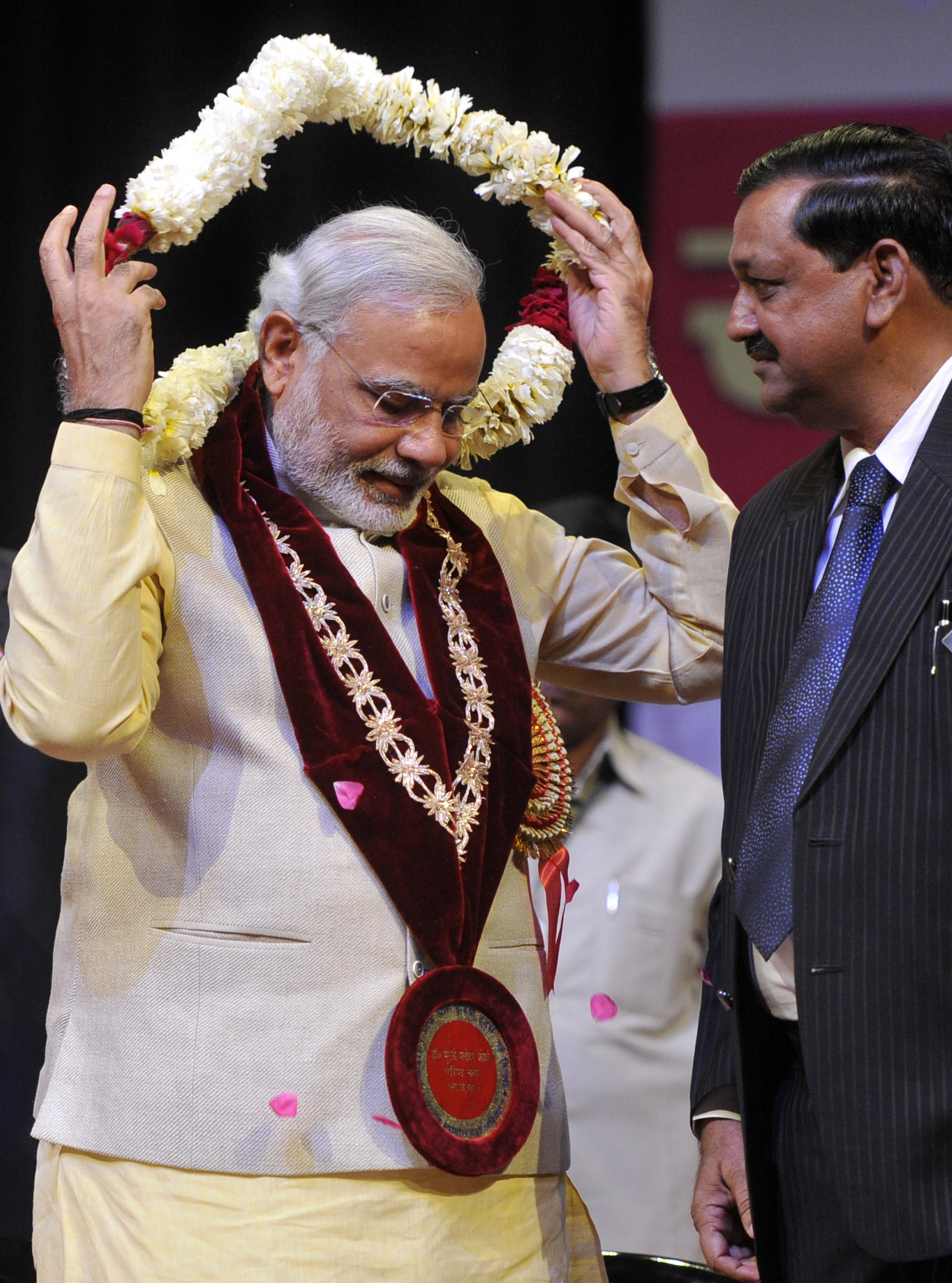 With just one day left to final counting and formation of a new government to lead India, BJP is pegged to be the numero uno party in reckoning for the top post. Whether Exit polls live upto their hype or fall short of their expectations is an altogether different matter. Currently, BJP is trying to end squabbles arising in the party over top posts in the cabinet that need to be divided among Modi's aides and BJP leaders post the government formation.
LK Advani, who is known to be Narendra Modi's mentor was upset with the party over Modi's anointment as BJP's Prime Ministerial candidate—a post that he wanted to helm and handle. But, things seem to have gone awry as other key leaders from BJP are in the process of deciding LK Advani's political fate after the elections.
BJP president Rajnath Singh on Wednesday had said that top party leaders would meet and decide the roles of the veterans including LK Advani after consulting them.
"As far as the roles of veteran leaders are concerned, I will call a party meeting to which they will be invited. After thorough discussions with all big leaders, we will decide what role will be played by which person," Singh told reporters at Ahmedabad airport on his way to Gandhinagar for a meeting with party's prime ministerial candidate Narendra Modi.
He was asked about what role Advani would be assigned after NDA is voted to power.
Advani, who was deputy prime minister in the previous NDA government, with his vast experience and stature was reportedly not keen on a role in a government headed by Modi, once considered his protege.
There were talks of Advani being offered the post of NDA Parliamentary Party leader or Speaker of the next Lok Sabha.
Meanwhile, even senior leader Sushma Swaraj's role in the next government is being decided by a core group consisting of Nitin Gadkari, Narendra Modi and Rajnath Singh. Though there were rumours that Swaraj was miffed with BJP leaders, she rebuffed it stating otherwise.
The meeting of the core group—Narendra Modi, Rajnath Singh, Nitin Gadkari and Arun Jaitley took place in Wednesday at Ahmedabad where they apparently took some major decisions for the next government.
Earlier, these decisions were taken by the party's Parliamentary Board, the highest decision-making forum which also has party veterans LK Advani and Murli Manohar Joshi, besides Sushma Swaraj, M Venkaiah Naidu, Ananth Kumar, Thawarchand Gehlot and Ramlal as its members. All four members of the core group are already members of the Board.
Sources also suggest major changes in the party with Gadkari likely to be brought back as party chief and Rajnath drafted for a key ministry in the government. The core group met today in Ahmedabad to decide on whether party veterans like Advani and Joshi will have a role in the government.
Sushma Swaraj and LK Advani have both served BJP for a long period of time and have also made their apprehensions over Narendra Modi's role in the party very clear since. There were constant rumours of problems brewing in the party and with the final showdown on Friday, these matters will just reach their peak with some interesting developments—Only time will tell if these leaders find themselves in the final roster of elected members or will face expulsion from key responsibilties!