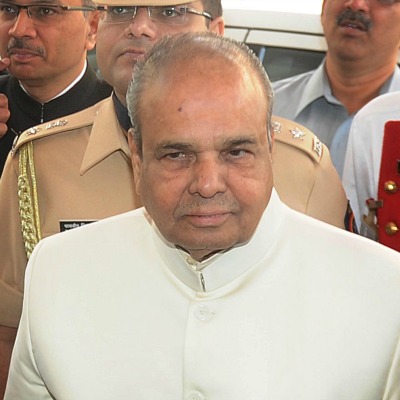 Amid reports that some UPA-appointed Governors are holding out against attempts to ease them out of office, Maharashtra's K Sankaranarayanan today said he would consider quitting only if an "appropriate decision-making authority" asks him to do so.
"Union Home Secretary Anil Goswami called me twice during last week (asking to demit office). I didn't reply to him anything...the Governor's post is a constitutional post. He is a representative of the President, he is appointed by the President. No responsible person has asked me anything in writing to (be) relieved of the post.
"There is no vacuum in the Governor's post. No position in a democracy is permanent. If an appropriate decision-making authority asks me (to quit), I will definitely think over it," he told a Malayalam TV channel. 82-year-old Sankaranarayanan has been serving as Maharashtra Governor since January 22, 2010. He took oath as Governor of the state for a second time on May 7, 2012 after the President granted him a fresh term of 5 years.
Goswami's call to Narayanan was part of Narendra Modi government's efforts to remove some Governors appointed by the UPA government. While Uttar Pradesh Governor BL Joshi had yesterday resigned after being reportedly prodded to do so, some others, including Sankaranarayanan, have apparently decided to resist the move.