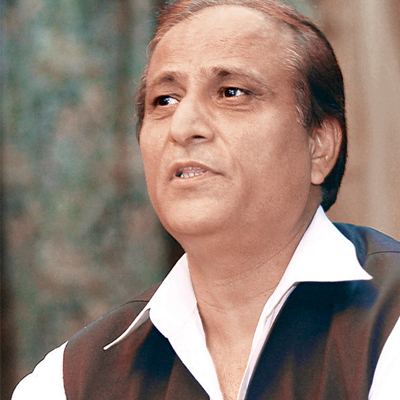 Samajwadi Party leader Azam Khan stood by his statement of not aplogising to the Election Commission for his communal statement about Kargil war. He also had targetted Election Commission in April. According to Azam Khan, there is no reason for Election Commission to curb his freedom to speech and expression.
Election Commission after the statement imposed a ban on Khan for campaigning in Uttar Pradesh as it was a communalist remark since it was a violation of the Election Commission's model code of conduct.
Riled by the ban, he made a statement in Rampur on Thursday,"EC is not God and they can ban me if they want from the Uttar Pradesh assembly, but it should adopt a line of action best suited for a democratic set up."
He dared the EC to "exhibit courage" and cancel his membership from Uttar pradesh assembly. Khan said, "I don't need any person's kindness or leniency since I have been acknowledged as a man of principles and high ideals from the beginning of my political career."
He believes he was given a partial treatment by EC as he is a Muslim and Amit Shah is not. Election Commission had imposed a similar ban on BJP general secretary Amit Shah but he apologized after which the poll panel lifted its embargo on his movement and election campaign. Khan alleged that EC had meted out partial treatment to Shah because of his religion and that was not the case with him.