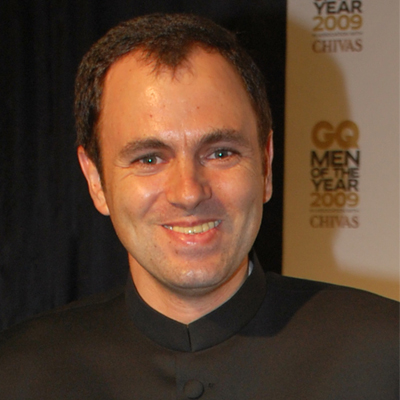 "Modi sahib, you do not have the courage to come to Kashmir to seek votes. You have set out to become the Prime Minister of the country but you will not come to Kashmir for seeking votes. You will go to Jammu and Ladakh but not the Valley because the ideas you have for this place, the way you have tried to defame people, I don't think you will have any place in their hearts," Omar told reporters in Srinagar.
Omar said the three BJP candidates in the Valley must be feeling orphaned as no senior leader turned up to campaign for them. Asked if he was throwing a challenge to Modi, he said the last time he dared the BJP leader for a debate on Article 370, he chose to shy away. "I was told I am not of his stature. So who am I to challenge him! I am just stating a fact," he said. Omar said he does not need a certification for secular credentials from either BJP or Modi and would prefer to quit politics, if it came to that.
"We don't need a certificate of being secular from Modi or the BJP. If it comes to the point that they have to issue a certificate, I will have to quit politics," he said. Later, Omar tweeted "Modi forgets that Sheikh Abdullah chose a secular India rather than Muslim Pakistan and then spent two decades incarcerated but didn't waver." The Chief Minister said BJP was only using the pain of Kashmiri pandits for political mileage and Modi's speech at a poll rally in Jammu region was evidence of that.
"Modi remembered every community in his speech but forgot the Kashmiri Pandits. You have to see what the BJP MLAs did when the (Hindu Temples and) Shrine (Protection) Bill was tabled in the state assembly early this year," he said. Asked if he agreed with Farooq's statement, Omar said it was said in the context of a BJP leader telling opponents of the BJP Prime Ministerial candidate to go to Pakistan.
"It is for the Election Commission to take a decision on it," he said.
Modi forgets that Sheikh Abdullah chose a secular India rather than Muslim Pakistan & then spent 2 decades incarcerated but didn't waver.

— Omar Abdullah (@abdullah_omar) April 28, 2014
If there is one thing Kashmir & Kashmiris don't need from Modi it's a lecture on secularism. Kashmir gave the world Kashmiryat & tolerance.

— Omar Abdullah (@abdullah_omar) April 28, 2014
In 1947 when Hindu Muslim violence swept the country as far north as Jammu Kashmir was a beacon of tolerance, an example to the rest.

— Omar Abdullah (@abdullah_omar) April 28, 2014
Lastly if Modi lies so much about J&K & it's absence of reservation, RTI. education Etc what else is he lying about when he speaks?

— Omar Abdullah (@abdullah_omar) April 28, 2014