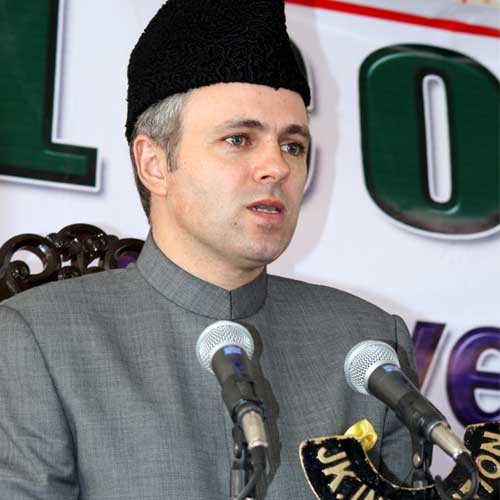 BJP workers on Monday staged a protest against Jammu and Kashmir Chief Minister Omar Abdullah over the power crisis in the state when he had gone to inaugurate a scheme for power development.
Jammu: BJP workers protest against power crisis while J&K CM Omar Abdullah inaugurates a scheme for power development pic.twitter.com/WxIeZkrVIL

— ANI (@ANI_news) June 16, 2014
In an angry rhetoric over BJP's protests, National Conference chief and Jammu and Kashmir CM Omar Abdullah came forward and attacked BJP (Bharatiya Janata party) calling the party as 'deceitful' and staging protests only for the cameras.
BJP workers started shouting during the programme which led to a verbal spat between the organisers and BJP leaders including an MLA. "They never fight for Jammu in our offices. They are doing it just for cameras," Omar stated while attacking BJP leaders.
Over the plaguing power cuts in Delhi, Jammu & Kashmir CM Omar Abdullah took on BJP saying that the party was protesting only for the cameras. In a scathing attack on BJP, Abdullah said that party members staged fights only for votes in the public domain but everything was hunky dory internally .
He said that BJP leaders were buttering everyone before elections to gain mileage.
Omar slammed BJP saying that a BJP leader once came to his father Farooq Abdullah, when he was the CM, to request for a medical seat for his relative. He said the BJP leaders traded the votes of the people and have dodged them.