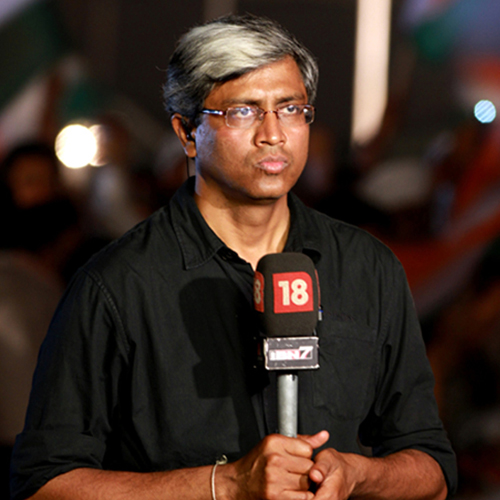 Former TV journalist and AAP leader Ashutosh today asked why BJP's Prime Ministerial candidate Narendra Modi had not yet sacked Babu Bokhariya, a minister in Gujarat, who was convicted in a corruption case.
Ashutosh was referring to Modi's statement about need of fast-track courts to hear the criminal cases involving MPs and MLAs.
Addressing a press conference here, Ashutosh said that Bokhariya was sentenced to three years' imprisonment in a mining scam, but he was still in Modi's cabinet.
Another Gujarat minister, Purshottam Solanki, faced corruption accusations with regard to fishing contracts for public reservoirs, he said.
Therefore, Modi's talk of cleansing the politics was bogus, the AAP leader said.
Ashutosh also said that some TV channels "favoured" Modi.
"Money is flowing for projecting Modi through paid news," the former journalist alleged.
Replying to a question about Anna Hazare, Ashutosh said AAP leaders respected him and he was their 'guru', but their paths were now different.