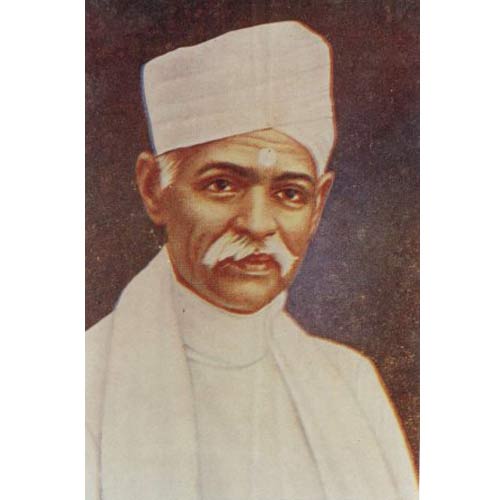 As talks about the next Bharat Ratna award do the rounds, the name of Pandit Madan Mohan Malaviya has cropped up as among one of the likely recipients.
Malaviya is a renowned Indian educationist and freedom fighter and was the President of the Indian National Congress on four occasions—1909, 1918, 1932 and 1933. He was a moderate leader and is known for his support of Hindu nationalism and opposition for separate electorates for Muslims under the Lucknow Pact of 1916.
In later years, he was even given the title of "mahamana" by Mahatma Gandhi.
From Bhagavat recital to Law to the Independence Struggle
Malaviya began his education in Sanskrit at the age five and earned his matriculate from the Allahabad University.
Since his father insisted he handle the family profession of Bhagavat recital, he acquired an MA in Sanskrit. However, following his interest in the Independence movement and having attended the Second Indian National Congress session in Calcutta in 1886, he pursued LLB. He then began his law practice at the Allahabad District Court in the year of 1891 and then at the High Court in December 1893.
In 1911, though, he renounced his law practice, avowed commitment to follow the tradition of Sannyasa and live on society's support. He did however, briefly return to legal practice to represent 177 freedom fighters who were convicted to be hanged in the Chauri-Chaura case. He managed to get 156 of them acquitted.
Political history
Malaviya was an important figure in the non-cooperation movement, but he was opposed to Congress' participation in the Khilafat movement.
In April 1932, he was arrested along with 450 other Congress volunteers in Delhi while participating in the civil disobedience movement. In the same year, he also initiated a manifesto urging the "Buy Indian" movement in India.
However, a disenchanted Malaviya then left the Congress party to form the Congress Nationalist Party along with Madhav Shrihari Aney. The party contested the 1934 elections to the central legislature and won 12 seats.
Malaviya has also worked towards the eradication of the caste system, and for this he was temporarily expelled from the Shi Gaud Brahmin samaj. He even organised a mass of 200 Dalit people, including the Dalit leader PN Rajbhoj to demand entry into the Kalaram Temple on a Rath Yatra day.
Banaras Hindu University
Malaviya is most prominently known for founding the Banaras Hindu University (BHU) in 1916. He was the Vice Chancellor of BHU from 1919 to 1938. Lok Sabha candidates standing for the polls from Varanasi, including Narendra Modi, paid their respects to Malaviya's statue during their campaign trails.
Incidentally, Malaviya's grandson, J Girdhar Malviya, was one of the proposers of Narendra Modi's candidature from Varanasi during the Lok Sabha elections. Soon after Modi became prime minister, Malaviya's Varanasi-based relatives had thanked Modi for considering to confer the Bharat Ratna on him.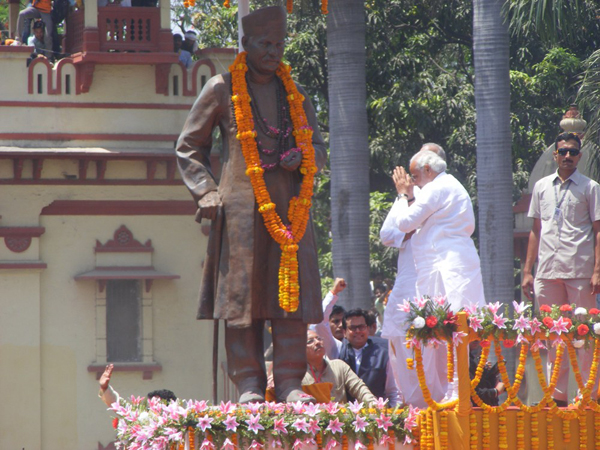 (With inputs from agencies)