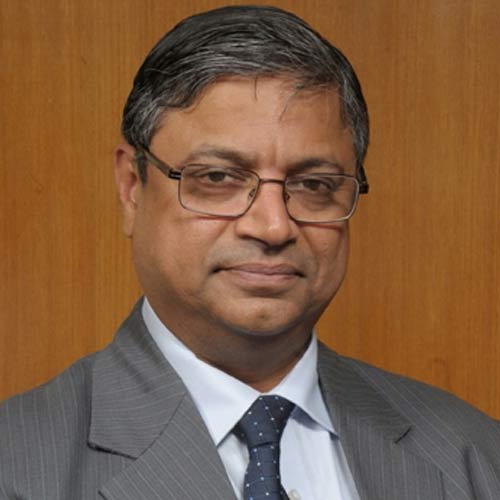 Former Solicitor General of India Gopal Subramanium was invited become one of the judges of the Supreme Court by Chief Justice of India RM Lodha. However, as much as an honour that would seem, it didn't take very long for matters to go downhill, as the Narendra Modi government returned the recommendation with a request to reconsider this decision.
It isn't very often that a sitting government takes the liberty to call the Supreme Court's collegium over its decision making, and had the chief justice chosen to reiterate its nomination of Subramanium, constitutionally, the government would have to comply. But that isn't what happened, and in response, Subramanium withdrew his candidature.
Gopal Subramanium, a top lawyer for the previous government, has said he no longer wants to be considered for promotion to a Supreme Court judge. "I am sorry that the Supreme Court did not stand up for me," said Mr Subramanium, 56, to NDTV. His decision comes after the government rejected Mr Subramanium from a list of four names recommended for appointment as Supreme Court judges by a panel headed by the Chief Justice of India, RM Lodha.
As amicus curiae in the Sohrabuddin fake encounter case, Subramanium was critical of the Gujarat government headed by Narendra Modi and brought out new facts on the basis of which the Supreme Court had ordered a CBI probe into the case.
Though the government did not say anything officially on the rejection, there were reports that its decision was based on a CBI report that had questioned Subramanium's role in arranging a meeting with the lawyer of the 2G accused even when he was the lawyer for CBI.
Upset over the media reports, Subramanium maintained that his conduct was clear and he had written to the Law Minister Kapil Sibal in the previous government about the extent of criminality in the 2G case that was hidden by the government when he was its counsel.
to NDTV on withdrawing candidature as Supreme Court judge 'Judiciary did not crack down on allegations against me': Former Solicitor General Gopal Subramanium to NDTV
'The judiciary is not meant to be served by likeable people': Former Solicitor General Gopal Subramanium to NDTV
'There is a dirt-digging exercise being done through the CBI': Former Solicitor General Gopal Subramanium to NDTV
'Good to have fearless people in the judiciary': Former Solicitor General Gopal Subramanium to NDTV on advice to Prime Minister Modi
*In a letter to the Chief Justice withdrawing his candidature, Mr Subramanium accused the government of a "dirt-digging exercise" and said he is being targeted for "displaying integrity and independence" in a case that led to murder charges against Amit Shah, a top aide to Prime Minister Narendra Modi.
*I had no personal vengeance or grudge against Amit Shah and allegations of his bias against the BJP leader were puerile and childish.
*I felt let down by the judiciary because it failed to assert itself as the government overruled its recommendation.
*The government was reportedly told by the CBI that Mr Subramanium violated protocol by meeting with the lawyer for A Raja, the former union minister who is accused of masterminding what has been dubbed "the 2G scam" and involves the gifting of out-of-turn mobile network licenses to companies who allegedly paid big kickbacks.
* I was not gifted the rights to use a swimming pool at a five-star hotel in Delhi by Niira Radia, who functioned as a lobbyist for some of India's top telecom firms.

*The last government's stand against me for my role in the investigation of the killing of Sohrabuddin Sheikh, who was shot by the Gujarat Police in 2005.

"I am not biased against any government," said Mr Subramanium, responding to suggestions that the new government may have penalised him for being seen as anti-BJP to NDTV.