Swami Vivekanand Subharti University denies filing report while Meerut police insist its registrar did so.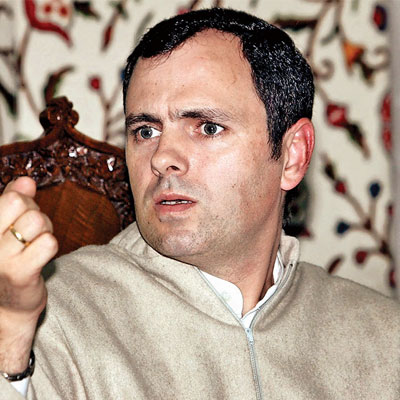 Who filed the FIR that lead to sedition charges against 67 Kashmiri students of Swami Vivekanand Subharti University?
The students had allegedly shouted pro-Pakistan slogans after Pakistan beat Team India in an Asia Cup match on Sunday. The FIR, against "unnamed students", was filed on Thursday. The police has said it will investigate the sedition charges.
Vice chancellor Manzoor Ahmed said the university did not lodge the complaint. But SSP (rural) Meerut Police, MM Baig, told dna that "kul sachiv (registrar) of the university named PK Garg lodged the complaint that there was trouble in MLD (Madan Lal Dhingra) hostel, and pro-Pakistan slogans were shouted".
Ahmed, a former IPS officer, got irritated when told of the sedition charge. "I've got nothing to do with it, that's the police's doing," he told dna. "I've not lodged any FIR. Nor did the varsity. Yes, there was pro-Pakistan slogan-shouting in Madan Lal Dhingra Hostel. A chair was also thrown. One of the boys even took off his shirt and waved it around after India lost. But that was all," he said.
"I sent them home because they were vulnerable. I did not want anybody to take advantage of the situation," said Ahmed. "The trouble is not in the varsity. There was no confrontation, no clashes. It's in Meerut city. The hostility is not from within, it's from outside. Yes, there was resentment in some students living in other hostels. So, I suspended the 67 students, and sent them home till further orders."
The move to charge the students with sedition has drawn criticism in the Valley. While, the PDP stoutly defended the students, J&K chief minister Omar Abdullah tweeted: "I believe the University did what it had to to control the situation but this action by the UP Govt is uncalled for & should be reversed 2/n".
This, even as Union minister and Congress leader Ghulam Nabi Azad met home minister Sushilkumar Shinde and expressed concern.
'They treated us like cattle'
The Kashmiri students who were "sent home" continued to allege that they were badgered and pelted with stones just because India lost to Pakistan. They charged the university with "lying and cheating".
Refuting Vice chancellor Manzoor Ahmed's statement, they insisted that they were rounded up and bundled into buses and taken to Kashmiri Gate inter-state bus terminus and Old Delhi railway station, where they were left to fend for themselves with "neither money nor proper clothes".
"We were given a samosa each at the railway station, and then the large contingent of police escorting us ordered us to head home. Home was miles away, and most of us didn't even have a penny. They treated us like cattle," said a B Tech second year student, who returned home on Wednesday.