As Rahul Gandhi speaks of women empowerment in Bhiwandi, female attendees question the absence of women on the dais.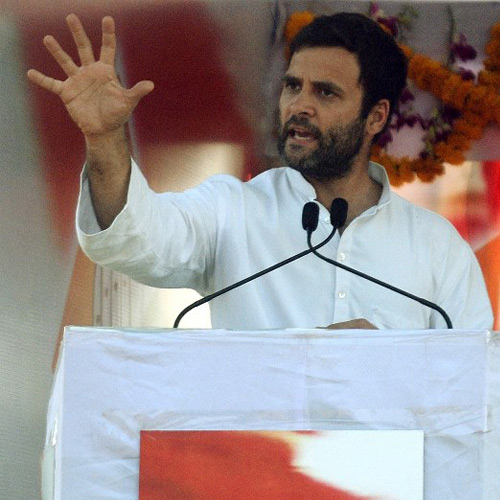 As part of his campaign trail, Congress Vice-President Rahul Gandhi held a rally at Sonale village in Bhiwandi on Thursday, where he talked about women empowerment in every occupational field.
But local women, who gathered in large numbers for the rally, seemed less than enamored by the Gandhi's speech.
"Women should get equal rights in all fields, including politics," said Rahul. "We want their numbers to be on par with men, especially in the Lok Sabha and Rajya Sabha."
But a group of women from Sonale, who were at the rally, weren't fully convinced. "If Rahul Gandhi is so concerned about women's rights and empowerment, why was there not even one female representative from the Congress party on the dais with him?" asked one woman, a farmer from Sonale.
Other women reiterated saying," We expected him to address our local issues, but all he did was talk about poverty."
The event saw attendance from various villages in Thane like Sonale, Bhiwandi, Kongaon, and Saravli.
Rahul Gandhi shared the rally dais with senior Congress ministers Prithviraj Chauhan, Manikrao Thakre and Narayan Rane.
Priyanka Dhomse is a reporter with IamIn.in.