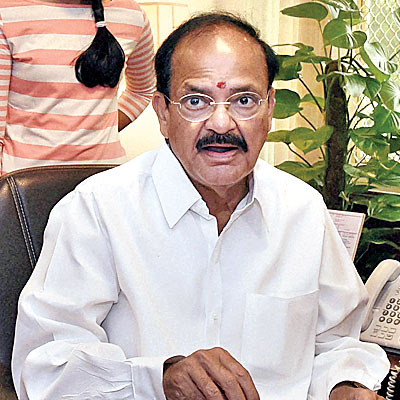 Even as its ministers continued to take charge on Wednesday, the newly installed NDA government at the Centre took its first step to scrap the schemes of the previous Congress-led UPA government which had a penchant for naming government schemes after the Nehru-Gandhi dynasty.
On Wednesday, urban development minister M Venkaiah Naidu said that the ambitious Rs 63,126 crore-Jawaharlal Nehru National Urban Renewal Mission (JNNURM) will no longer remain in force. Instead, the NDA will launch a new scheme under a different name for infrastructure development. He also indicated that he would work to reduce home loan rates.
"UPA government had started JNNURM in 2007 and it gets over in 2014," said Naidu. "Our government will come out with a new and better programme for developing urban infrastructure in existing and new cities."
Under JNNURM, projects worth over Rs 63,126 crore have been approved to improve sewerage systems, storm water drains, roads, flyovers, water supply, solid waste management, preservation of water bodies, parking lots and public transportation facilities.
Naidu listed housing for all by 2020, reducing home loan rates and construction of 100 smart cities among his top priorities. He said that the previous NDA regime under AB Vajpayee brought down interest rates from 11 to 7 per cent. Interest rates are now again over 10 per cent. "I will soon meet the finance minister in this regard," said Naidu.