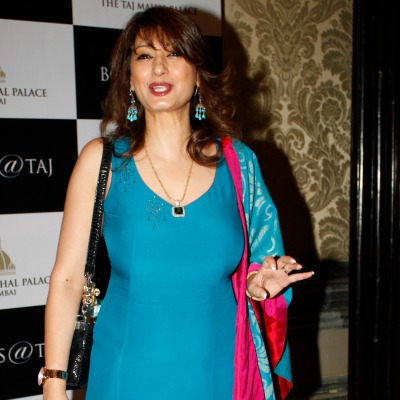 There has been a renewed interest in Sunanda Pushkar, the late wife of former Minister of State for External Affairs, Shashi Tharoor. Here's a look at the woman who has become a centre of discussions in the political corridor of India.
Who was Sunanda Pushkar?
Sunanda Pushkar, was born to a Kashmiri Pandit family in 1964 and graduated from the Government College for women in Srinagar. She married Sanjay Raina in 1988, however the couple divorced in the same year. She later went to Dubai and married Sujith Menon in 1989. Long after his demise, she married Shashi Tharoor in 2010. It was the third marriage for both of them. She was a sales manager in Dubai and also co-owner of Rendezvous Sports World.
What were the controversies surrounding her?
In April 2010, Pushkar gave up her stake in the IPL Kochi team after Lalit Modi said that she owned sweat equity in Rendezvous Sports World—they won the IPL franchise bid for the Kochi Team. It was alleged that Shashi Tharoor was also a benefactor of the franchise.
On the eve of her death, she had a verbal spat with Pakistani journalist, Mehr Tarar on a social networking site, after rumours that Tarar had an affair with her husband. Even though Tarar denied these allegations, the ugly spat between the two women was followed by a series of ambiguous tweets by Tharoor, who later said that his account was hacked.
@MehrTarar the audacity of a woman desperaely in love with an Indian "please shashi dont make me go i pleaded and begged i love u Shashi "

— SunandaPTharoor (@sptvrock) January 16, 2014
I have nothing to say to a woman clearly out of her mind. To be called an ISI agent, a stalker..I have nothing to add. Just shows who she is

— Mehr Tarar (@MehrTarar) January 16, 2014
@MehrTarar leave us Indians alone and stop talking to my huband and pleading with him its digrading respect youself as a women

— SunandaPTharoor (@sptvrock) January 16, 2014
for her information Shashi an& I are very happy together sad for her to know i guess i get sick and go away 4 treatment &the vultures pounce

— SunandaPTharoor (@sptvrock) January 16, 2014
For a woman to trash another woman linking her w/her husband is the lowest form of sickness ever. It's nauseous. No respect for her marriage

— Mehr Tarar (@MehrTarar) January 16, 2014
How did Sunanda die?
Sunanda Pushkar was found dead in her hotel room on Janurary 17,2014. The post mortem reports at the time pointed out poisoning as the reason for death.The report stated, "In this case of poisoning the circumstantial evidences are suggestive of Alprazolam poisoning. All the injuries mentioned are caused by blunt force, simple in nature, not contributing to death except injury number 10, which is an injection mark. Injury number 12 is a teeth bite mark. The injury number 1 to 15 are of various duration ranging from 12 to four hours." Later on, the viscera report ruled out the presence of poison or any trace of anxiety medicines.
What is the controversy relating to her death?
The controversy surrounding her death began when the hotel staff who found her body quit due to 'personal reasons'. A number of reports suggested that Shashi Tharoor was the first to find her dead. Tharoor spent most of the day at the AICC meeting in Talkatora Stadium. The head of forensic department at AIIMS, Dr Sudhir Gupta later said that he was pressurised to fabricate the autopsy report. This once again raised issues on the unexplained injection mark on her right wrist. After Dr Gupta's statement, union health minister Harsh Vardhan has sought a detailed report from the All India Institute of Medical Sciences. The hospital administration has refuted Dr Gupta's claims. Dr Gupta headed the team of forensic experts that had conducted the post-mortem on Pushkar. Gupta further said, "If you want my version, let me take the permission of the competent authority of AIIMS, because this is a serious legal issue. I want to clarify, not only post mortem of Sunanda Pushkar, any post mortem report prepared by me are based on ethics laid by the medicine. They are best on principles and practice of medicine."
What is the latest development?
In a twist in the case, the Delhi Police on January 6, 2015, registered a murder case on the basis of a medical report that concluded that Sunanda's death was unnatural and due to poisoning. However nobody has been named as a suspect yet.​ Delhi Police Commissioner BS Bassi said it was not clear whether she had consumed the poison on her own or it was administered forcefully or by injection​.