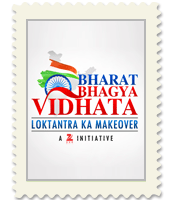 What is inflation?
Simply put, inflation is an increase in the prices of goods and services or a fall in the value of money. But this price rise has to be a sustained one to qualify as inflation.
What causes inflation?
Broadly, inflation is classified into two types depending on its causes:
1. Demand pull inflation
This is caused when there is too much money and too few goods. As a result, the price of goods sees a spike.
2. Cost push inflation
Here, a higher cost of production leads to an increase in prices. The increase in the cost of production may have been caused by increased cost of raw materials or higher wages.
This kind of inflation is also seen to be caused by a shortage in supply of goods.
Some also qualify "structural inflation" as a third kind of inflation. This is caused by structural deficiencies such as inadequate infrastructure. These tend to push up prices on a regular basis.
How is it measured?
In India, we use the Wholesale Price Index (WPI) to measure inflation. WPI measures the average price level of goods traded in the wholesale market. The price of a selected number of commodities, that reportedly represent various strata of society, is made note of.
According to, Measurement of Inflation In India : Issues and Associated Challenges For The Conduct of Monetary Policy, "the current series of Wholesale Price Index has 1993-94 as the base year and 435 commodities (98 primary articles, 19 articles under the fuel group and 318 articles under the manufacturing products)."