Rahul Gandhi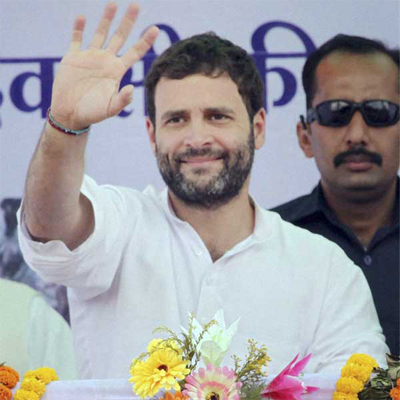 Date of Birth: Thursday, June 18, 1970
Time of Birth: 21:52:00
Place of Birth: Delhi
Star Sign: Gemini
Wish deep down: To have all the answers
Features: Twinkle in the eyes, talk using hands
Geminis have a motto: 'I think'. They are playful, curious and very optimistic. They are always searching for fun and mirth. They stay away from seriousness, which is why one would think why he was late for the election party. Geminis love to chat and talk, their mouths moving as fast as their brains. Rahul Gandhi has given us a beautiful example of this, with his popular interview. Very chatty indeed.
They are known to dislike authority and routines. Depression is very common among Geminis, along with restlessness and distraction. They get bored very fast, and look out for change. Rahul Gandhi wants to 'change the system'. Wonder how many times he'll do that to keep boredom away.
The reading for the Gemini Love life for 2014 is not very exciting. The cards do not foresee a very promising year for single Gemini's. Sorry, ladies!
2014 Forecast: Best news of the year is the dramatic shift from work to play and rest. Instead of focusing the majority of your time and energy on projects and the daily grind, you're going to be inclined to devote more of your waking hours to creativity and romantic pursuits.
Narendra Modi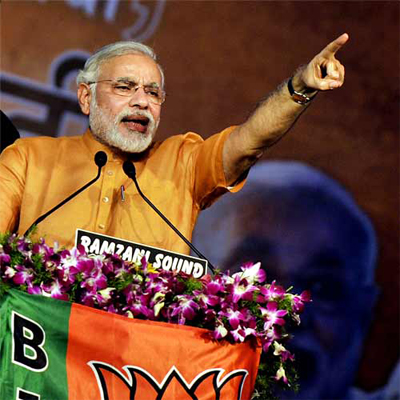 Date of Birth: Sunday, September 17, 1950
Time of Birth: 11:00:00
Place of Birth: Mehsana
Star Sign: Scorpio
Wish deep down: To be in absolute control of everything
Features: Intense eyes, hawk-like gaze, smooth movements
Scorpios are known to be very curious about others. They are mysterious and broody, and are obsessed with information. We can't blame Modi for the Stalk-Gate. Blame his stars. He couldn't help it. The woman was just too interesting. Scorpios have a short temper and are complex. They are intuitive, probing and very focused on knowing what's happening around them. They are known to be passionate lovers, and very good at hiding their emotions (maybe the wife couldn't handle this).
Scorpios are known for their determination, passion and motivation, and are not easy quitters. But this also makes them obsessive, manipulative and vengeful. They make very good orators, and have a way with words. Only a Scorpio like Modi could come up with the 'puppy' analogy to explain the 2002 riots. He said, "Another thing, any person if we are driving a car, we are a driver, and someone else is driving a car and we're sitting behind, even then if a puppy comes under the wheel, will it be painful or not? Of course, it is. If I'm a chief minister or not, I'm a human being. If something bad happens anywhere, it is natural to be sad." Beautiful words indeed.
It's said they are made for 'commanding armies and annihilating opponents'. The opposition better watch out.
2014 Forecast: This is your year to get crystal clear on what you're most passionate about and commit to it in the deepest way possible. In 2014, marital relationship needs to be taken care of.
Arvind Kejriwal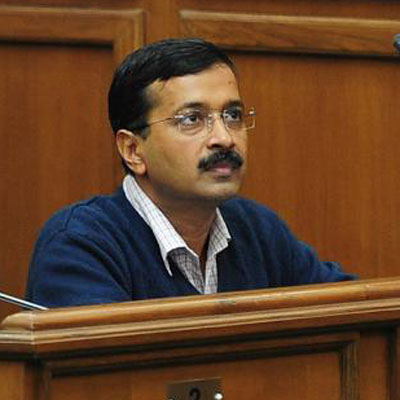 Date of Birth: Friday, August 16, 1968
Time of Birth: 23:46:00
Place of Birth: Hissar
Star Sign: Leo
Wish deep down: To rule the world
Features: Distinctive Hair
Leos love drama and it's hard for them to stay humble. They love to put on a show. Leos are always on a lookout for praise and appreciation, and are ready for work and action. Their motto is: I want.
Leos are courageous, protective and honest on a good day. Mr Kejriwal displayed this protectiveness and courage and honesty when he protested to support Somnath Bharti, and announced to the world, "Yes, I am an anarchist". An anarchist eyeing the Parliament. Stable India, here we come!
On a bad one, they can be arrogant, wasteful, jealous and aggressive. They hate being ignored, and take complete advantage of the spotlight. But they have to work hard for this- Fasts, 'dharnas', congested train rides, sleeping on the roads, and beating traffic in a WagonR.
Leos are known to have thick shiny hair, and love to show it off. Wonder why Mr Kejriwal hides it under the shawl.
2014 Forecast: A powerful year is ahead for you, full of self realization and new beginnings. Your personal magnetism reach new heights. Your communication skills will need working on.
Mamata Banerjee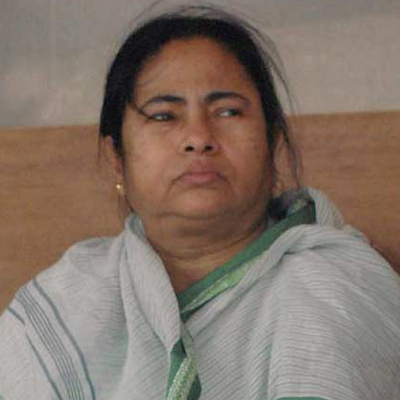 Date of Birth: Wednesday, January 05, 1955
Time of Birth: 12:00:00
Place of Birth: Calcutta
Star Sign: Capricorn
Wish deep down: To have every need taken care of
Features: Strong teeth, wise look in the eyes
Capricorns are known to be old souls. They love to follow traditions. They have discipline and maturity, and are family- loving people. Honesty and fearlessness becomes them. Capricorns can come across as pessimistic, snobbish, and at times even hopeless. Unlike Geminis, they love a schedule and discipline, hating surprises. They lack confidence to go against the odds, and view themselves as under- achievers.
Ms Mamata is a known artist and must have had a case of faltering confidence after looking at a cartoon made of her, circulated for the world to see by Jadavpur University chemistry professor Ambikesh Mahapatra. Maybe that's why she got him arrested. She is CM. She can do that. Capricorns are of very sound judgement and apply their mind while taking the smallest of decisions. Deciding to paint all government buildings, flyovers, roadside railings blue must have taken a lot of thought.
2014 Forecast: 2014 could easily be one of your most successful years on record. The following 12 months can be extremely rewarding in matters of intimacy, investment and business partnerships.
Jayalalithaa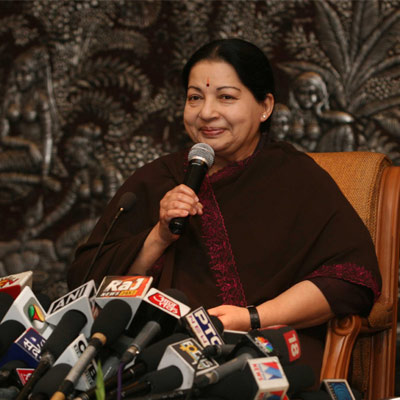 Date of Birth: Tuesday, February 24, 1948
Time of Birth: 12:00:00
Place of Birth: Mysore
Star Sign: Pisces
Wish deep down: To find unconditional love
Features: Dreamy eyes, and a silver-screen looks
Pisceans are known to be great friends and very popular socially. They value human relations the most and put the people they love over everything else in life. Just like how Ms Jayalalithaa relieved her friend Sasikala of all responsibility and sent her on a nice holiday.
Pisceans can come up with innovative ideas and concepts. They are extremely intuitive and rely on their sixth-sense. Pisces-born are selfless, and go out of their way to help others. Jayalalithaa's foster son was a recipient of this selflessness, when he was married off in style by aunty dear, in the most lavish way. A 2-km long baraat route, illuminated, 10 dining halls, and an army of state workers preparing a specially built papier-mache 'fort' covering an area as big as several football fields. Of-course there were fountains and statues too.
They are generous and emotional souls. This quality of theirs is useful for convicts awaiting freedom. Charged with killing the prime minister? You've served enough. You are free to go. They are known to be over sensitive and make mountains out of molehills. They can be lazy about matters that don't excite them, and get hurt and demoralized very easily. They are romantic and spiritual individuals.
2014 Forecast: Issues related to joint finances, inheritance and health are likely to pose a few tricky challenges this year. Finances may also cause some concern. Career wise, the first half of the year is more favourable for you than the second half.
Mulayam Singh Yadav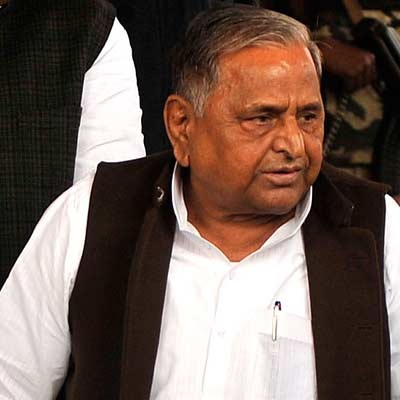 Date of Birth: Tuesday, November 21 , 1939
Time of Birth: 21:50:00
Place of Birth: Etawah Star Sign: Virgo
Wish deep down: To be a hero
Features: They usually have a baby face
Virgos are known to be very fussy and narrow minded. They are always forming judgements and are capable of producing a clear analysis and thereby a solution of even the most complicated problems. For him, the rape is just a 'problem', where 'boys commit mistakes. Don't hang them please'.
This just goes to show that a Virgo's brain is in overdrive most of the time, which is why these folks get so much done. The Virgo are an intelligent lot, who would love to know about various subjects and increase their general knowledge. They are rational and do not let emotions affect their decisions. Mr Yadav knew he had to keep his emotions in check and help his government organise the lavish SAIFAI mahotsav, spending Rs 20 crore on it, when the Muzaffarnagar riot victims suffered.
2014 Forecast: There may be times when you may feel depressed because your hard work may not be generating expected rewards. For you, 2014 is the year for vacation and retreat!