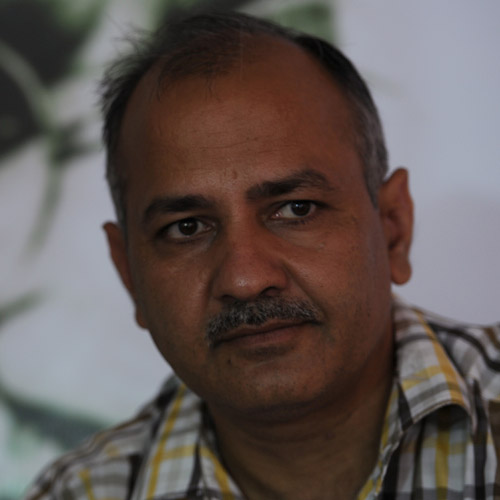 Aam Aadmi Party (AAP) leader Manish Sisodia said on Monday that the AAP will not take a hurried decision and will let the people of Delhi decide who they want to form the government
"It is very difficult to say something at this point. The whole political committee is going to sit and decide," said Sisodia
"We cannot come to a decision, only the people of Delhi can decide that because, it is the people who have suffered because of the situation where no one got a clear majority," he said
The Congress had replied to the letter sent by Aam Aadmi Party (AAP) chief Arvind Kejriwal, and said the majority of the issues raised by him, are related to administrative work and there was no need for the government to take their support on these issues
Congress Delhi in-charge Shakeel Ahmed said it was not necessary for the government to consult parliament or assembly regarding the administrative work.
Further, explaining party's reply to the AAP, Ahmed had said, "There are two issues which are out of the purview of the Delhi government. First, to give Delhi the status of a state. This point is there even in our manifesto. We will support them when they will raise this issue with the Central government. Second issue is of Lokpal. We told them that there is a powerful Lokayukta in Delhi. Plus this week, there are chances that the Lokpal Bill will be passed in Parliament. If they want an amendment in the Lokayukta Act of Delhi which is not in violation of any parliamentary guideline, then we will definitely support them.
Kejriwal on Saturday had written letters to Congress president Sonia Gandhi and Bharatiya Janata Party (BJP) president Rajnath Singh asking their stand on the 18 key issues
Listing his 18 conditions, he had said, "After their response on these issues comes in, we will hold meeting with the public and whatever their decision is, we will accept it. Whether the public wants a re-election or should we form government with support of the BJP and the Congress. This is what we have told the Lieutenant Governor."