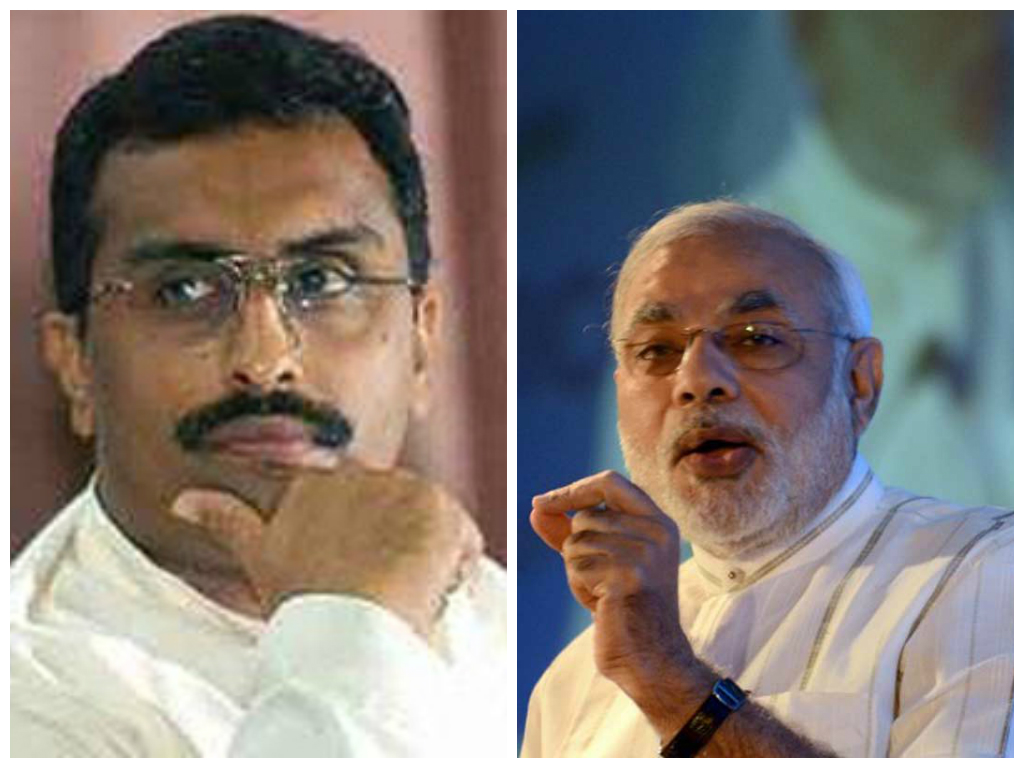 RSS on Sunday said it will not interfere in the functioning of the BJP-led government at the Centre, dismissing suggestions that it was running the party through "remote control".
"Sangh has not given any guidelines to the BJP after its historic victory in Lok Sabha polls, nor to Modi ji... RSS never keeps any remote control to perform any role in politics and government," RSS' national spokesperson Ram Madhav said at a function in Jaipur.
His comments came in the midst of a flurry of meetings between top BJP and RSS leaders ahead of Tuesday's BJP parliamentary party meeting in which Narendra Modi will be named its leader for taking over as Prime Minister.
There is speculation that the Rashtriya Swayamsevak Sangh (RSS) influence will be reflected in the formation of the new Modi government.
Madhav said, "This is common cause of concern for people specially the Congress who want to know what would RSS do next? The same question (as to who was controlling him?) was posed to Atal Bihari Vajpayee, to which the former prime minister replied saying he himself was a direct remote control".
The Sangh spokesperson said the Hindu right wing outfit never played a political role, but only for bringing a permanent and sustainable alternative.
Madhav said the RSS worked tirelessly to spread awareness about importance of voting and encouraged people to exercise their franchise, specially in favor of Modi.
"Sangh's work is accomplished, and Sangh will go back to its basic service of nation and society building, character and personality development," he said.
The RSS spokesperson said before coming to power the BJP had set its agenda on which public mandate was accomplished and the future course of action would be taken by the party.
"Sangh never kept any remote control. Sangh is not a political organization but a social one," he asserted.
"People's representatives who won in Lok Sabha polls are aware of the Sangh's ideology and they know how to do work and take forward its ideology. There is no way that RSS would interfere in government's functioning and politics. However, if required Sangh may give suggestions," Madhav said.
When asked if there is any dissension due to BJP patriarch Lal Krishna Advani, stalwarts Dr Murli Manohar Joshi and Sushma Swaraj, the RSS spokesperson said, "There is no dissension. It might be in the media, I do not have any such information".
On the issues of Ram Mandir and repeal of Article 370, he said BJP has clearly mentioned its priorities in the party mandate and all such issues would be taken up by the party at an appropriate time.
Madhav said the Sangh does not take credit for bringing Modi government, but for raising the poll percentage.
"RSS will take credit only for raising the poll percentage by over 10% which was due to its public awareness programme. Now, the country has got an inspirational leadership with total majority to run an effective government.
It's upto the public to regularly monitor Modi sarkar. RSS is going back to work for the society and people," he said.
On the absence of a strong opposition in the Parliament, Madhav said, "This is a most unfortunate situation when there would be no Opposition party in Parliament. The Speaker would have to decide and announce it or the Government would be courteous to name one".
The right-wing leader also lauded the media for its role and contribution in bringing a historic change in the country's leadership.