India has had quite an eventful journey since it gained independence on August 15, 1947. But today we often find ourselves wondering: Are we carrying the legacy forward or are we regressing?

dna web team tries to find answers to these questions from a common man's viewpoint.

Having witnessed the post independence era closely, Jagdamba Prasad Mishra is someone who feels disillusioned with the state of things in the country today.
A Mumbai security guard, Mishra (pic below) considers himself lucky to be born in independent India, but laments the way the country is being handled.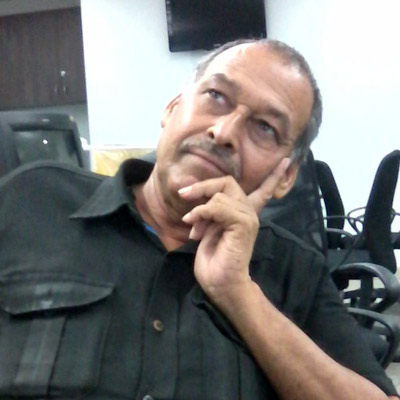 When asked about his early memories of Independence, a nostalgic Mishra remembers the frequent riots that took place soon after partition and the calm that followed.

"There used to be frequent riots in the wake of the partition. But gradually everything settled down. In the early days of independent India, people were concerned about the country. The country's welfare was the topmost priority of the leaders back then and they sacrificed their lives for the country. Leaders took pride in India's culture and heritage unlike today where we blindly ape the West and are always seeking an approval from the Western nations," he says.

Recalling the committment of leaders of those times, Mishra says, "Once some men who got an opportunity to visit America approached Sarojini Naidu asking her to tell them about the US so that they don't make a fool of themselves. In reply Naidu asked them if they know enough about their own country and whether they would be able to talk about India abroad. She then asked the men to learn more about their own country first. Such were the leaders we had back then."

"But things started changing in the 70s," Mishra reminisces.

"While the advent of machinery sped up progress, it crippled the human brain as it made us dependent on machinery. Today's kids take the help of calculator even for simple calculations, while their elders have the answers on their fingertips," he says.

Ruing the lack of awareness about India's history and heritage, Mishra quotes a couplet by renowned poet Maithili Sharan Gupt, "Jisko na nij bhasha tatha nij desh ka abhimaan hai, woh nar nahi, nar pashu nira aur mritak samaan hai."

He adds, "The feeling of nationalism is missing today. And how do you expect the young generation to cultivate the feeling when the entire year they hear songs like Munni and Shila and only one day dedicated to celebrate the Independence. Even that has been reduced to a mere formality. Today nothing is being done to make people aware about India. No one takes pride in India's culture and heritage."

Lamenting the practice of pushing undeserving people up the ladder, Mishra recites two lines from one of his poems, "Yogya sada hi bhatakte rahe, chamche aaram se sote rahe. Namak haramon ki kami nahi, jo desh ko bech ke kha rahe hain".

When asked what freedom means to him, he says, "Freedom means freedom from everything. The British took away our freedom and and our rights. Earlier, people promoted the swadeshi things, but today so many western companies are making a foray into the Indian markets. So, how are we free. We are free only in body, our spirits are still chained as we still ape the West even after so many years of Independence. Freedom for me is taking pride in our legacy and culture."

However, Mishra, who dreams of seeing India in its full glory, says, "Our leaders and previous generations have sacrificed a lot to gain this freedom. I would request my fellow Indians to create awareness among their kids and imbibe the Indian culture in them so that the sacrifices made by our ancestors do not go waste."
On India's 67th Independence Day, Mishra dedicates his fellow Indians a poem written by him.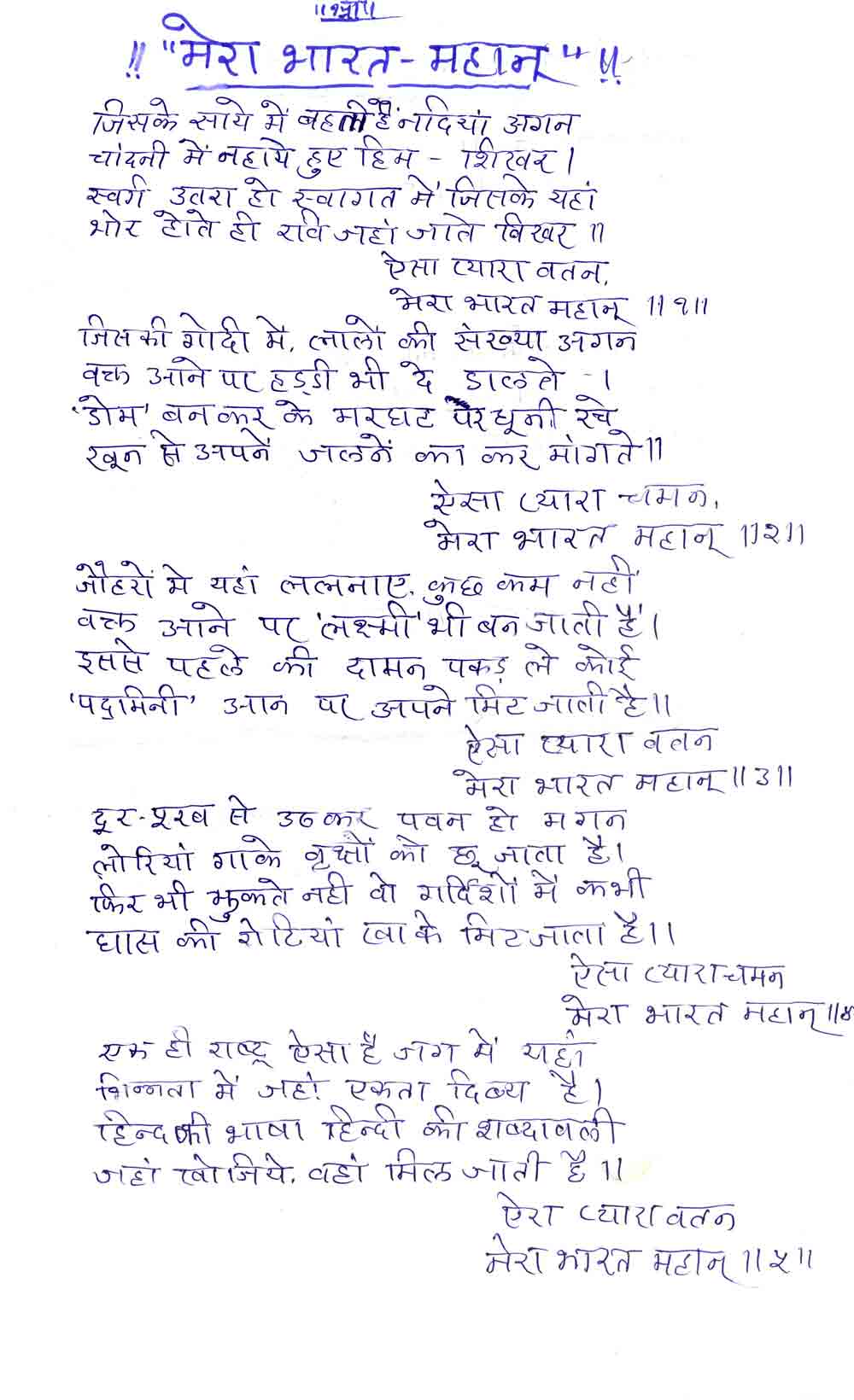 —By Jagdamba Prasad Mishra 'Gaurav'