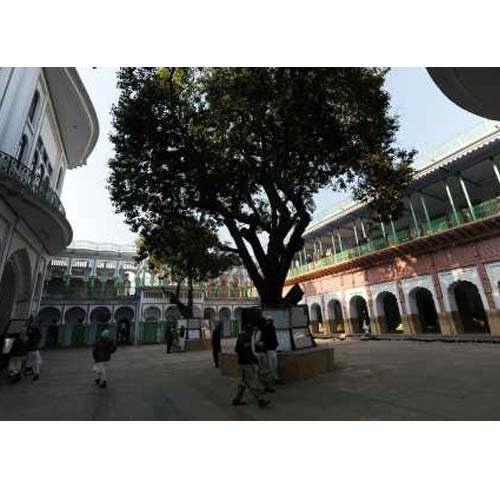 There is some disheartening news for Muslim children from the Darul Uloom, Deoband. The world renowned Islamic seminary has ruled that watching cartoons on television is wrongful as per the Shariat (Islamic law). The edict has come in for severe criticism from Muslim clerics who have dubbed it as "impracticable" and "misleading". The Darul Uloom had earlier issued a fatwa against Muslims watching TV calling the device haraam (sinful).
In an answer to a question posted on the Darul Ifta website from Pakistan, the muftis have ruled that since cartoons are "live pictures", watching them is not acceptable under Islam.
Senior mufti Arif Qasmi said making pictures and keeping them at home was najayaz (illegitimate or wrongful).
Similarly, watching them on TV was also wrong. He said watching cartoons "caused more harm than benefit".
However, Muslim clerics have slammed the Darul Ifta (the branch of Darul Uloom which issues fatwas) for issuing edicts which were making a mockery of Islam.
"I don't think the muftis who issued the fatwa have any knowledge of the subject or have applied their mind to understanding the art of cartoons at all," says All India Muslim Personal Law Board member and Lucknow's Shahi Imam Maulana Khalid Rasheed Firangi Mahali. He said there was no vulgarity in cartoons and that there was nothing wrong in children watching them for "refreshment".
All India Shia Muslim Personal Law Board convenor Maulana Yasoob Abbas said the Darul Uloom was "misleading" Muslims and handing out fatwas "on anything and everything, making a mockery of Islam". He said Islam was a tolerant religion, but the Islamic seminary had brought a bad name to it by giving out "irresponsible and impracticable" fatwas.
"The Darul Uloom should focus on more basic problems of the Muslims, like girls' education and wrongful talaq rather than issuing such frivolous decrees," All India Muslim Women's Personal Law Board president Shaista Amber said. She said cartoons were a source of entertainment for children and there was nothing wrong with watching them.
"Islam has nothing to do with it," she asserted.