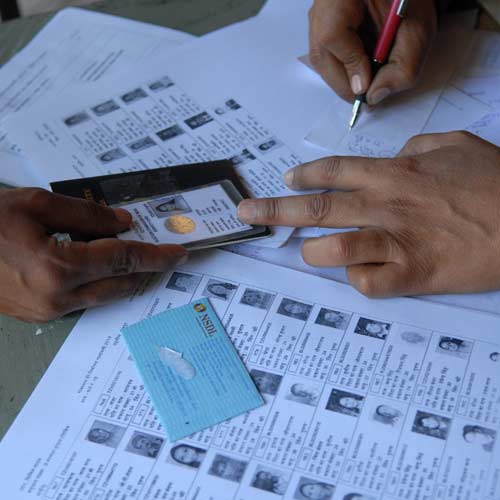 The Election Commission has ordered its officials to distribute voter ID cards among all enrolled voters across Uttarakhand, a week before the polling starts in the state on May 7. A directive to this effect was issued by the state's Chief Election Officer Radha Raturi after she released the final data of voters as per the revised voter lists in the five Lok Sabha constituencies of Uttarakhand, official sources said here today.
As per figures released by the state election office the total number of voters in Uttarakhand is 70,43,939 out of which 13,41,393 are in Tehri Lok Sabha seat, 12,32,120 in Pauri, 12,30,760 in Almora, 16,02,113 in Nainital and 16,37,543 in Haridwar. Raturi, who reviewed poll preparations in the state via video conferencing with officials, asked them to ensure that voter slips and voter ID cards be delivered among listed voters at least a week before the poll day.
She warned them of stern action in case of any laxity found on part of them in this exercise, official sources said. She even said, in case, listed voters do not get either their voter slip or voter ID card, they can meet the concerned presiding officer who will allow them to cast their ballot after verification of their identity. Raturi also said polling booths would be located preferably in well shaded places where drinking water is available.
She also asked all district magistrates to distribute postal ballots among government personnel deployed on election duty so that all of them get a chance to vote.