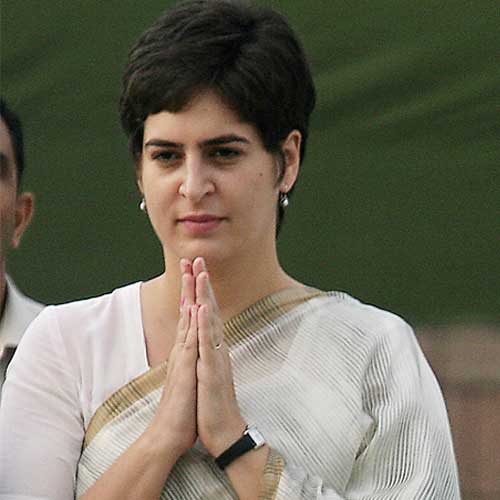 Sonia Gandhi's daughter, Priyanka Gandhi Vadra, on Friday, called on the people of Rae Bareli to vote for Sonia Gandhi to ensure that development works are not stopped and are taken forward.
"She has been an MP here for the last ten years and worked here. These relations goes back to the days of Indira Gandhi and Feroze Gandhi. During her tenure as MP, a lot of work has taken place. Roads have been constructed, electricity poles have come up. Technical institutes and a rail coach factory have been built. An AIIMS –like hospital is set to come up. The coming up of the factory has indirectly helped farmers and others, as they have got better returns. These efforts will remain unstoppable if you vote for Sonia Gandhi," Priyanka said at a public rally held here.
She also used the occasion to indirectly attack BJP prime ministerial candidate Narendra Modi and his espousal of the Gujarat model of development.
"People understand very well what Modi's Gujarat model of development is. They have knowledge and understand that Modi had given several tracts of land amounting to crores of rupees to his friends in the industry," Priyanka added.
She asked the people to vote for the Congress as it has always stood for defending the country's unity and its pluralism.