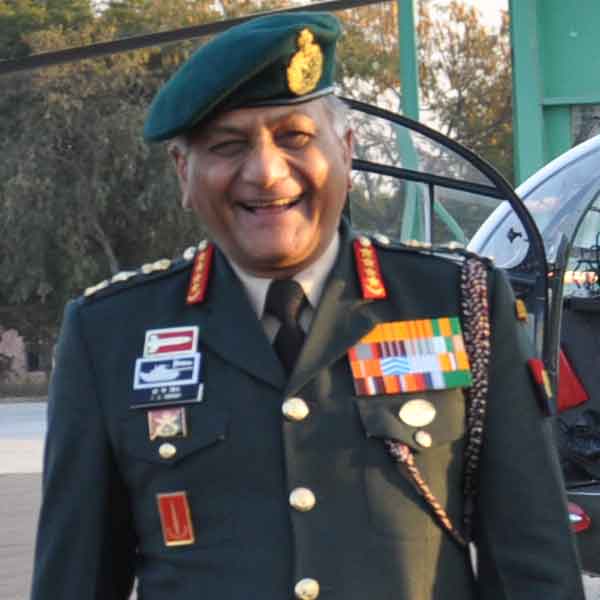 Former Army Chief Gen VK Singh, who had a bitter legal battle with the UPA government over his age issue, today joined the BJP, saying it is the only "nationalist" party working in the nation's interest and it should come to power. "In today's circumstances, I see only the BJP as a nationalist party that works in the interest of the nation. That is why I took this decision," Gen Singh, who retired 10 months back, said on joining the party along with a number of other ex-servicemen in the presence of party President Rajnath Singh.
For a stable,corruption-free,well governed India,I support @BJP4India @BJPRajnathSingh @narendramodi #generalwithmodi pic.twitter.com/teQ9BClhxK

— Vijay Kumar Singh (@Gen_VKSingh) March 1, 2014
Ex-Army chief @Gen_VKSingh joins BJP. pic.twitter.com/MQ6ka5jdJs pic.twitter.com/7B5w90P8L9 #FAUJI4MODI

— BJP (@BJP4India) March 1, 2014
Gen Singh asked ex-servicemen to strengthen nationalist forces to help form a "stable, strong and nationalist" government.
Appealing to all ex-servicemen, he said, "We, who have served on the borders so that the entire country can sleep in peace, should work with nationalist forces if we want to do something for the nation." Singh said, "That is the reason why we people have moved in stride with BJP to help in nation building, national interest and in strengthening the nation and help bring such a government to power which is stable, strong and takes decisions in national interest. I am hopeful that with all your support we will be able to fulfil this dream." The function to mark the entry of the 63-year-old former Army Chief in BJP was attended by some retired generals, Air Commodores and former officers from the armed forces.
Welcoming him into the BJP fold, Rajnath Singh said if BJP comes to power, it will take care of the armed forces and ex- servicemen and promised to set up an Ex-Servicemen Welfare Commission.
Former Army Chief General VK Singh along with several other officers joined the BJP today. I welcome them into the party fold.

— Rajnath Singh (@BJPRajnathSingh) March 1, 2014
India's defence and security system has been neglected by the current dispensation for many years. Many holes are visible in the system.

— Rajnath Singh (@BJPRajnathSingh) March 1, 2014
The BJP believes that 'Ex-servicemen Welfare Commission' should be constituted for the welfare of our armed forces' veterans.

— Rajnath Singh (@BJPRajnathSingh) March 1, 2014
Welcome Gen VK Singh into the BJP Family. Another Nationalist joins hands with @narendramodi . #FAUJI4MODI pic.twitter.com/IaXpfd0A7Q

— Shahnawaz Hussain (@ShahnawazBJP) March 1, 2014