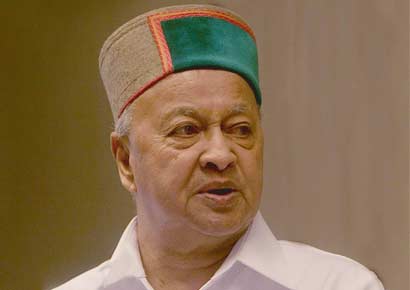 Former Himachal Pradesh chief minister and BJP leader PK Dhumal today said the Congress government headed by Virbhadra Singh in the State would fall after declaration of the Lok Sabha polls results on charges of corruption.
"Singh is facing serious charges of corruption and he is in the office due to soft-paddling by investigating agencies and once the UPA government was out of power all charges against him would be investigated expeditiously and he would be forced to quit," Dhumal said.
"Narendra Modi has clearly made his intentions clear about fighting corruption and he would expedite probe into corruption charges against Singh once the NDA government returned to power," he said while addressing a party rally at Mandi after filing of nominations by party candidate Ram Swaroop Sharma.
"All those involved in corruption cases would have to face music," he added.
Dhumal appealed to the people of Mandi to strengthen the hands of Narendra Modi by voting in favour of BJP.