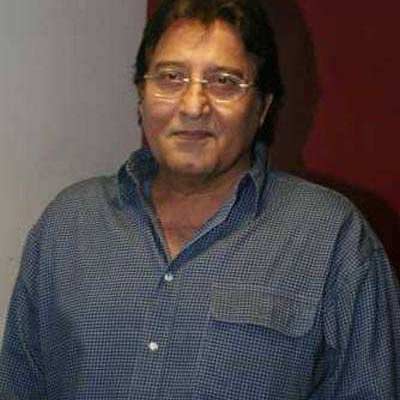 Dialogues delivered by Vinod Khanna, an actor-turned-politician, who is contesting as BJP candidate from Gurdaspur Lok Sabha constituency is in high demand during his electioneering.
Khanna, a three-time MP, is locking horns with Punjab Congress chief Partap Singh Bajwa, who is seeking re-election from this seat in the border district.
People cheer and clap as Khanna obliges and delivers dialogues from his famous movies. The cry for once more, doesn't stop.
During his campaign trail at different places, Khanna welcomed people's demand for some dialogues from his movies.
Obliging them with gusto and enthusiasm, he said 'Jabbar singh ne do baten sikhi hai, ek, mauke ka fayda uthana, do, dushmano ka nash karna.'
He did not stop here and delivered another 'Bada aadmi badappan se hota hain daulat ya taaqat se nahi'.
He went on to say 'Bol tere sath kya kiya jaye marr diya jaye ya chod diya jaye,' and 'Chal dekhte hain tere mein kitna dum hain.'
Khanna's rural connect has a simple approach.
Apart from listing out his manifesto and vision for the area, Khanna appeals develop an instant connect with the voters.
Addressing voters in Kala Nangal area he said, "By Gods grace we have everything required for a decent living. There is no need for us to choose the profession of politics to make money etc. We are well off; I am in politics only to give back to this country...to do good to my people."