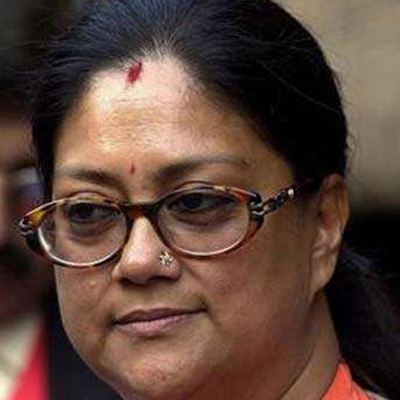 Rajasthan Congress today alleged that Chief Minister Vasundhara Raje was staying with her Cabinet colleagues in the five Lok Sabha seats ahead of the second phase polls tomorrow.
In a letter to CEC, Delhi, RPCC general secretary Sushil Sharma alleged that as per the EC directions and rules, the chief minister and minister-in-charge should not stay in the constituencies, but they were staying in the highly sensitive and critical areas of Dausa, Dholpur-Karauli, Tonk- Swaimadhopur, Alwar and Bharatpur.
"Raje and his Cabinet colleagues, including Rajendra Rathore, are staying and holding meetings in Dholpur that is highly objectionable and they should leave the area forthwith to ensure free and fair polls tomorrow," Sharma alleged.
On the other hand, hundreds of supporters of BJP candidate Sukhveer Singh Jaunapuria migrated from Delhi, Uttar Pradesh, and Haryana were staying in his Tonk-Sawaimadhopur Lok Sabha constituency, he said.