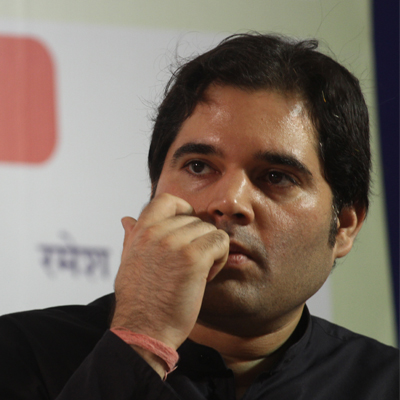 Bharatiya Janata Party (BJP) MP Varun Gandhi, who was on his first visit to his constituency after winning Lok Sabha polls, had to face protest by a section of lawyers after he reportedly came late at a function and tried to leave in haste.
A welcome function was organised by the bar association for Varun, however, he reached late and instantly took over the microphone saying he had little time therefore he should be allowed to address the gathering.
Some lawyers got agitated over it and started shouting anti-Varun slogans asking him to "leave".
Following the protest by a section of the lawyers Varun had to return without giving the speech.