Adding to the calamity, an IAF chopper crashes in Dehradun taking 19 lives. There were 20 people on board the MI-17 V-5 helicopter, including nine National Disaster Response Force personnel and six Indo-Tibetan Border Police Force jawans.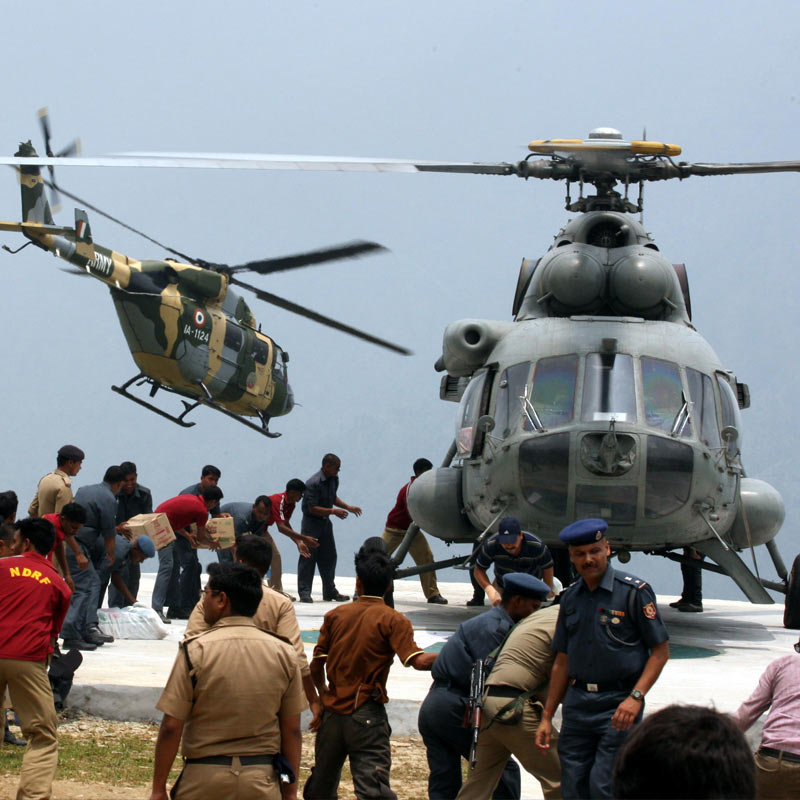 The worst natural disaster in the country this year has reached its tenth day and looks like the worst is not over yet. Uttarakhand still lies wounded from the devastating floods and landslides that took several lives and left thousands stranded.
Adding to the calamity, an IAF chopper crashes in Dehradun taking 19 lives. There were 20 people on board the MI-17 V-5 helicopter, including nine National Disaster Response Force personnel and six Indo-Tibetan Border Police Force jawans.
Also read: IAF takes a big hit

According to the IAF, the helicopter made a stop at Gauchar while returning from Kedarnath. It took off from Gauchar at 2.30pm, but went missing for three hours thereafter. Around 6pm, it was discovered that the helicopter had crashed north of Gaurikund. This is the second such incident in a week in Uttarakhand after a private helicopter carrying relief material in Rudraprayag crashed near Gaurikund on Sunday, leaving the pilot injured.
The entire country suffered a huge loss as pilgrims from all over were visiting the worst affected Badrinath and Kedarnath areas
Many organisational bodies have travelled to Uttarakhand to evacuate and help the victims. Their courageous and brave efforts are commendable and applauded.
The Indian Armed Forces (IAF) has put to use some of the best military skill-sets to great effect in the flash-flood affected zones of Uttarakhand and rescued hundreds of fatigued and exhausted stranded tourists almost seven days after the tragedy struck the Kedar Valley.
The state's disaster management and mitigation minister Yashpal Arya Uttarakhand denied reports that quoted him as saying that he feared the toll was nearly 5,000. "The enormity of disaster is so big that the toll could be more than the present figure. However, the picture is likely to be more clear in the coming days" he said.
Also see: Nation's heroes come to the rescue in flood-ravaged Uttarakhand

Developments on this big story:
* According to reports, an estimated 4000 people are still stranded at Badrinath where there is no road connectivity due to recent landslides. Nearly 1000 people need to be evacuated in Harsil. The security personnel involved in the rescue mission aim to airlift all those stranded in these two towns to safer places so that they can be given proper medical care, food and water.
* An overcast sky and low visibility at places today did not come in the way of air rescue operations, even though a thin veil of early morning fog briefly delayed flight of choppers from Sahasradhara helipad and Jollygrant airport. A Pawan Hans pilot engaged in relief and rescue operations in Gauchar said the weather is okay in Uttarkashi with no major hindrance to air rescue operations.
* As cremation of decaying bodies recovered from Kedarnath could not be done yesterday due to bad weather, police are trying to ensure that the process begins today in view of threat of outbreak of an epidemic looming large, officials said.
* Air Chief Marshal Browne, who was speaking to media after visiting the site of yesterday's IAF chopper crash, said: " I think 3 to 4 days more till the weather clears out and the operation is complete.
* IAF Chief NAK Browne who visited the site of a chopper crash said that most of the evacuation work has been completed, adding that they would continue with rescue work once the weather allowed them a window of opportunity. Speaking about the chopper crash that took place on Tuesday evening Browne said, "What exactly happened we will know only once we recover MI17 voice data recorder. We have sent commandos to the crash site. We have recovered recording devices and only analysis will reveal the cause of the crash." However Browne was also quick to say that the IAF was not going anywhere. "Morale is still very high…Our rotors will not stop churning", he said. The Air Chief also said that 20 people had been killed in the crash.
4 more bodies recovered from chopper crash site, all 20 confirmed dead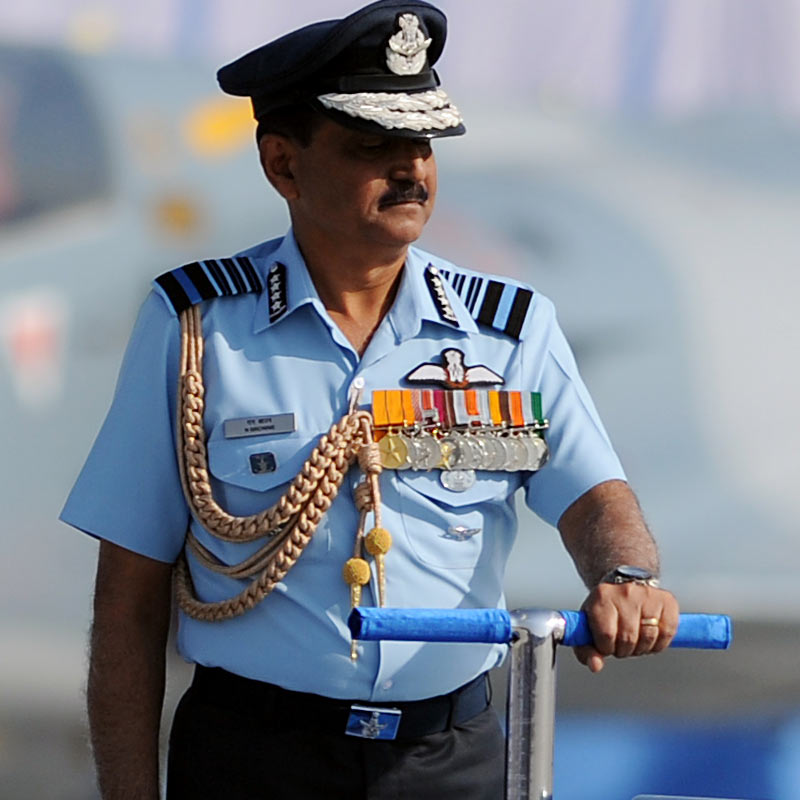 (IAF Chief NAK Browne)
* Rescue operations continue to be severely affected by bad weather as torrential rains show no sign of letting up. Air rescue operations have been grounded in most areas and while ground operations are continuing.
* "There are so many bodies across the Kedarnath valley that it is not surprising that their decay is causing contamination of water. It needs to be contained now or we could have a bigger problem at hand," an ITBP official said told a leading newspaper.
* Floods affected areas in Uttarakhand are facing the threat of a spreading epidemic. According to a report, the past 3 days more than 300 villagers from villages of Rampur, Sitapur and Sonprayag have reported sick with similar symptoms such diarrhoea, fever, dysentery etc.
* According to Captain Ajay Srivastava, another pilot flying on the same route, the MI17 that crashed had flown from dehradun with their helicopter in the morning. He told CNN-IBN, "The incident happened at 1 or 2 pm around Guptkashi, and got confirmed at 4 pm. The weather is very bad."
* The IAF lost one Mi-17 V5 helicopter in a crash during the rescue operations in Gaurikund in which 19 persons, including officers of the Air Force, were feared killed.
* Rescuers on Tuesday evacuated 2,403 pilgrims stranded in the mountainous regions of flood-hit Uttarakhand even as 19 persons, including IAF and paramilitary personnel, were feared killed in a chopper crash near Gaurikund.