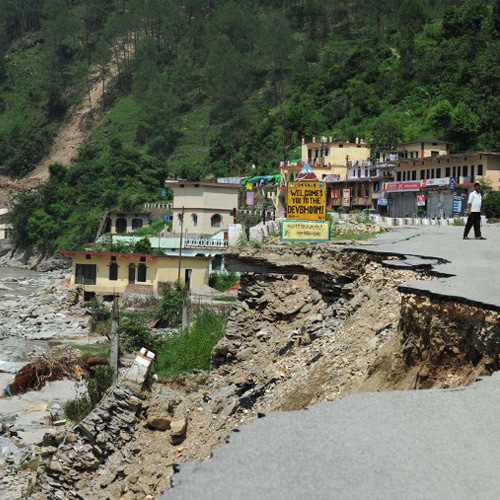 Bereaved families of the unfortunate victims of the flash floods that ravaged Uttarakhand in June 2013 observed the first anniversary of the tragedy with the bitterness as they have still not received the promised compensation from the government.
Relatives and friends of the victims in Lucknow and Ahmedabad offered prayers for the departed and held a candle march on Sunday.
An official of the Uttarakhand Tragedy Victim's Justice Organisation, Gyanesh Mishra, said, "The Uttarakhand Government had promised to give compensation to the families of those who had died. It has been one year, and no one has got a death certificate or the compensation of Rs 500,000 as compensation, which was promised."
The floods and landslides, triggered by heavier than normal monsoon rains in June last year killed thousands of people in Uttarakhand, a popular Hindu pilgrimage destination and many still remain missing.
A survivor of the flash flood, Raj Kumar, said, "The people who were behind us in the bus were killed and their bodies have not yet been recovered. The people have not yet received the death certificates or the help that was issued by the government."
Heavy showers in the Uttarakhand state caused hurdles in rescue operations and had swelled Bhagirathi River in the worst flood hit district of Uttarkashi. Aid workers and government officials had to struggle hard to negotiate roads blocked by landslides to get to remote mountain villages as tens of thousands of people were stranded in the disaster.
In the worst hit districts of Rudraprayag, Chamoli and Uttarkashi, the deluge washed away homes, crops and livestock and hundreds of roads, bridges and buildings are in need of reconstruction.