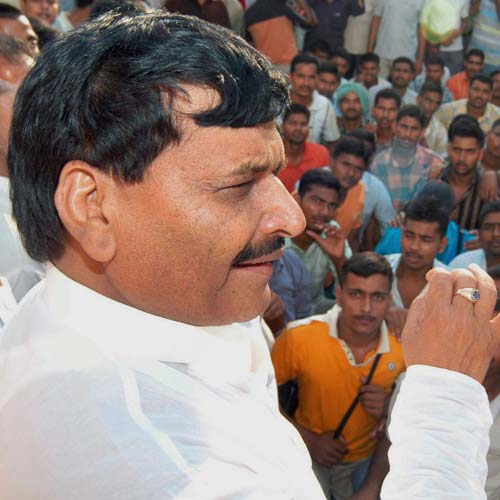 Uttar Pradesh Minister Shivpal Yadav vowed to undo the wrongdoings of the previous government saying corruption was still prevalent in the state.
"The previous government was that of looters... lots of money was charged as commission in which officials were also involved. Some of them have not yet mended their ways," the PWD and irrigation minister said.
Despite undertaking development works in the state, the government was faced with the challenges posed by corrupt capitalists and communal forces, he said.
"Corruption in thanas and tehsils has not yet ended... but the muck of the previous government will be cleaned soon," Yadav said addressing party workers at a meeting here.
The SP leader targetted the Congress, stressing that Centre was not providing funds for the schemes even though the state government was fulfilling its promises.
A scheme worth Rs2,800 crores has been prepared by the state for 100% irrigation in the state, he said, adding that work would soon start once the budgetary allocation is made.