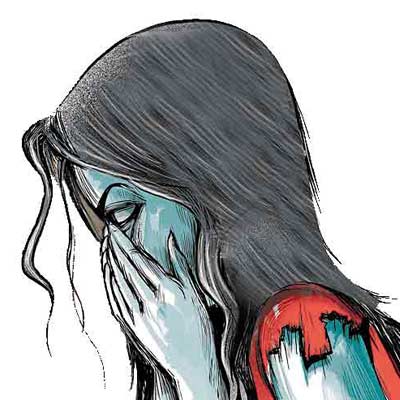 Facing flak over the law and order situation in the state, Uttar Pradesh Government on Wednesday assured immediate action in the Bahraich incident where the body of a 45-year-old woman belonging to a backward caste was found hanging from a tree after she was allegedly abducted and gang-raped.
"Our officials are active and they have reached the spot immediately and we will take action very soon. We assure you that action will be taken. I do not think these things are typical of Uttar Pradesh at all. We are taking prompt action in the state," UP chief secretary Alok Ranjan told reporters in the capital.
The semi-nude body of the victim was today found hanging with a saree from a tree in Ranipur area of Bahraich. The incident took place nearly two weeks after two Dalit girls, aged 14 and 15, were found hanging from a tree in Badaun district of the state after being allegedly gang-raped.
Ranja said, "Officers' accountability has also been fixed. These things will not be tolerated. Crimes against women...there would be no tolerance."
Replying to queries on deteriorating law and order situation in UP, he said District Magistrates and SSP have been made responsible for law and order at every place. He said responsibility has been fixed to officers downward as well and if any incident takes place anywhere and it is not properly handled, the officials concerned will be held responsible and they will be dealt with strictly.
"Also stress has been given to increase preventive actions against offenders. It has been told that those who are habitual offenders and roaming around, strict action will be initiated under whatever acts against them so that an environment is created that criminals will not be spared," he said.
He said that the Chief Minister himself had held a meeting with officials on law and order and detailed discussions on every aspect of law and order was done during the meeting. "I can tell you by my experience, that if the responsibility of the district level officers are fixed and he works responsibly, law and order gets fixed," he said.
Asked whether a Mahapanchayat scheduled to take place in the coming days will be allowed to take place since after same such meeting last year the Muzzaffarnagar riots took place, Ranjan said senior officials were monitoring this so that law and order does not get disrupted.
"Allowing Mahapanchayat is the prerogative of the district administration. It will be decided by them depending on the law and order situation," he said.