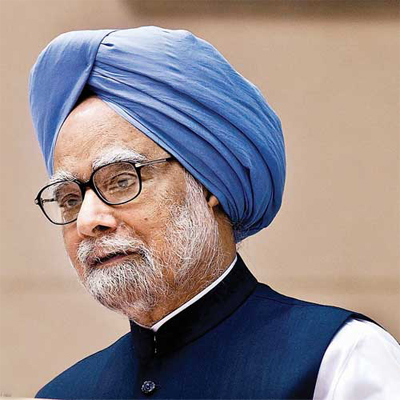 The UPA government has focused massively on boosting education and its efforts in the past 10 years have helped lay the foundation for building a strong education system in the country, Prime Minister Manmohan Singh said here Thursday.
Addressing the conference of vice chancellors of central universities, the prime minister said: "The UPA government has focussed on education as never before. We have expanded educational facilities in the country on an unprecedented scale. We have taken steps to improve access to education for the disadvantaged sections of our society and to improve quality."
He said the need now was to "concentrate on removing the deficiencies that still exist, particularly the deficit in quality".
He said 46 central universities have been set up in the country with 26 having been set up by the United Progressive Alliance government in the last 10 years.
Many of the universities have been set up in remote and backward areas with a view to improving access to higher education in the less developed parts of the country, he said.
The prime minister said that global experience shows that linkages between academia and industry strengthen both universities as well as industry and India's higher education lags behind in this area.
"I think we need to find innovative ways of encouraging industry-academia partnerships in our country," he said.
The prime minister said interfacing with ranking agencies as a means to improving the quality of education is also an area in which institutions of higher education needed to focus more.
The UPA launched the National Mission on Education through Information and Communication Technology in (NMEICT) in 2009. "So far about 400 universities and 20,000 colleges have been provided high-speed broad-band connectivity under the mission," he said.
Manmohan Singh said the Rashtriya Uchhatar Shiksha Abhiyan (National Higher education campaign), launched by his government, would go a long way in expanding access to higher education opportunities.
The programme aims to create 278 new universities and 388 new colleges and to convert 266 colleges to model degree colleges by the end of the 13th Plan, apart from providing infrastructure grants to 286 state universities and 8,500 state colleges. It will cumulatively create 20,000 new faculty positions and support them in the 12th and 13th Plan periods.
The prime minister said higher education institutes need to focus much more on research and the issue of shortage of faculty needs to be addressed as well as ensure the institutes are given requisite autonomy.