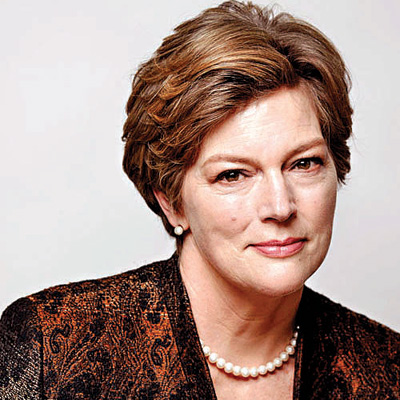 Speaking to a very select group of media persons, Kathleen Stephens, the US Charge d' Affairs in India, spoke about her country's immense desire to work with the new government in India.
Stephens assumed charge as the acting ambassador of the US in India this June. This also means that she will be holding charge of the India office till a new ambassador is appointed. This may get decided after prime minister Narendra Modi's visit to the US.
Stephens remarked how Modi had reiterated his desire to promote the "Made in India" brand during his Independence Day address. "He repeated the phrase six times. We understand his interest in seeing India as an attractive destination for investment, technology and skill development. His message was clear that India is open for business," she said, and added that the US would be glad to deepen its ties with India to help it achieve these goals.
She also said that she was aware of the dismay and concern with which the Indian IT sector had begun to view the new Immigration Reform Bill that was passed by the Senate, but the bill had yet to go to the House and could undergo reform during the process.
"The US will continue to welcome Indian talent, especially in Silicon Valley..." she added.
Stephens spoke of how the US wants to address the concerns of its nuclear facility manufacturers, like Westinghouse, about the civil liability laws that are applicable to nuclear equipment suppliers. She said this remains a concern, and will probably be one of the issues that will be discussed during Modi's visit next month.
When asked if the US was comfortable with Japan's desire to become a major arms supplier especially to India, Stephens said she was aware Japan wanted some adjustment in its pact with the UN (after the Second World War) of not becoming a producer of defence equipment. "This is a choice for Japan to make. It is a mature player, and it wishes to have a larger role for itself in this area," she said, adding that her country had to rebalance its focus in Asia as it has major interests in this region. It has provided security to this region for a long time and has ensured that sea lanes are kept open.
"We want to stay engaged in Asia. We have a strategic interest in this region... more so because the centre of gravity has shifted to the Pacific," Stephens said.
"The US is committed to lifting millions of people out of poverty. India too has the same very important stakes and security interests in this area."
Commenting on development in Ukraine, she reiterated that she did not think this would lead to a renewed cold war. "The US is not very happy with the action Russia has taken in Ukraine. But we will engage other countries and try to find the best way to resolve the issues there."