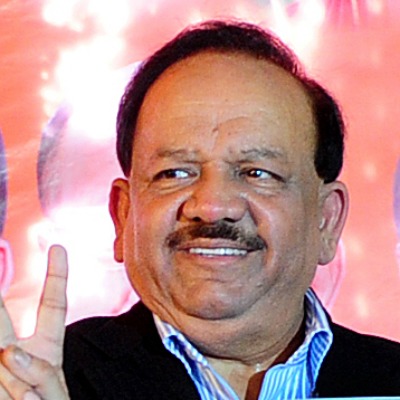 Union Health Minister Harsh Vardhan today left for the USA on a five-day visit during which he will hold talks with his American counterpart and others to explore the scope for collaboration on telehealth and preventive healthcare. In what is his first official tour abroad since taking charge as health minister on May 27, Vardhan will be meeting US Secretary of Health and Human Services Sylvia Mathews Burwell to evaluate the progress of the US-India Health Initiative, which was launched in 2010.
While in the US, Vardhan will also be holding talks with officials of USAID and UNICEF, agencies which have partnered with India in several healthcare projects, on ways to rid the country of AIDS and TB and discuss means to widen Universal Health Coverage, according to an official statement. Vardhan had yesterday called on Prime Minister Narendra Modi to brief him about the interlocutors and the agenda of his meetings with them, the release said.
As part of the tour, he will also attend the annual 'Call to Action—A Promise Renewed', an India-US-Ethiopia initiative against child mortality. In all, health ministers from 25 countries will be attending the meeting where Vardhan is to deliver the keynote address highlighting the global vision for preventable child and maternal deaths, the statement added.
"We are on the threshold of exciting possibilities. I am looking forward to talks on collaboration on global health security, telehealth and preventive healthcare," Vardhan said. On June 28 in San Antonio, Texas, Vardhan will deliver the keynote address at the 32nd annual convention of the American Association of Physicians of Indian Origin (AAPI), the largest forum of ethnic medical professionals in the US with 138 local chapters. A new web portal, 'Swastha India', which is a joint initiative of AAPI and Indian government, will be launched at the event. "We are exploring more avenues for engaging AAPI in areas like research, skill development and strengthening healthcare. The Prime Minister is already engaged with AAPI and this high- level association will be pursued to achieve health outcomes on the ground," Vardhan said.